Weather Closure
CWRU Alert: In light of the worsening weather, Case Western Reserve is closing at 1:30 p.m.
Only essential personnel should remain on campus or report to duty after that time. Essential personnel are those whose work contributes to the fundamental activities required to maintain daily operations. The School of Dental Medicine's dental clinics will close at 3 p.m.
Program in Jewish Studies
The Program in Judaic Studies at CWRU offers students a chance to investigate the meaning of Jewish religion and culture at a collegiate level. The program is supported by courses in Modern Hebrew language and literature, as well as by a variety of courses taught in other humanities and social science departments in the undergraduate college. The program is also able to draw on the rich Jewish resources of the Cleveland Jewish community.
For more information, please contact Dr. Peter Haas, Director of the Program in Judaic Studies and Chair of the CWRU Department of Religion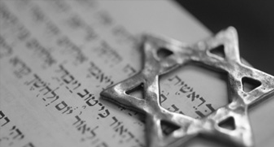 Learn more about the Program in Judaic Studies at Case Western Reserve University.