Three, Two, One... Fire!
Those words come intermittently from the lab of Vikas Prakas, PhD, and are often followed by an impressive impact. Prakas and his team of mechanical engineers are testing the behavior of different materials, such as granite and glass, under high rates of stress and using a high-tech digital camera capable of shooting up to 200 million frames per second to capture split-second events.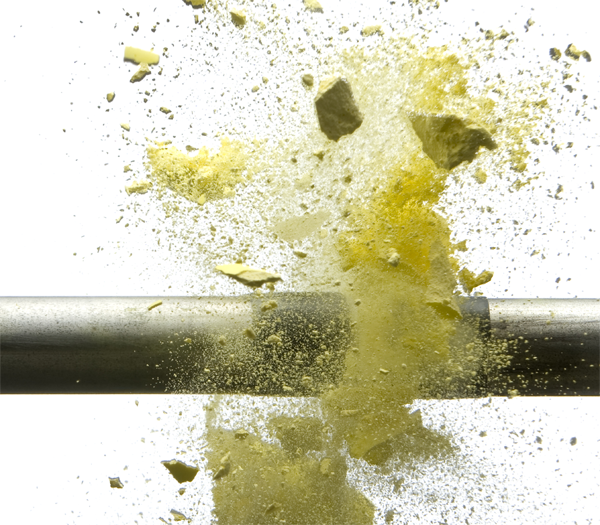 Here, a piece of yellow chalk held in place on a Hopkinson bar buckles under the pressure after a striker bar is fired from a gas gun. What these researchers discover during experiments like this helps groups such as NASA and the U.S. military better understand how ice affects a shuttle launch and how to design better anti-missile systems.
WHAT MAKES YOU THINK?
We want to see images of the research, objects and inspirations that get your gears turning. Submit your photos to our Flickr pool.
bookmark or share