Say "Ah"
Researchers recommend more frequent dental checkups for older women.
Visiting the dentist twice a year might not be enough for older women, according to experts at the Case Western Reserve University School of Dental Medicine and Cleveland Clinic.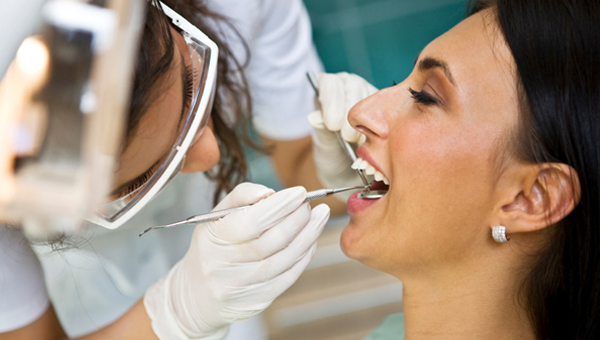 Leena Palomo, a periodontist at the dental school, and Maria Clarinda Beunocamino-Francisco, a women's health expert at Cleveland Clinic, found that older women develop more plaque and may need to see a dentist as many as four times a year for professional cleanings to control the build up.
The researchers set out to explore the effects of long-term oral bone-strengthening therapies on the jawbone by studying two groups of postmenopausal women-those with normal bone health and those taking bisphosphonate therapies for osteoporosis. While the markers for bone strength and other signs of osteoporosis were similar, both groups had increased dental plaque levels.
"Women have to realize that bone disease and gum disease are two separate diseases," says Palomo. Bisphosphonate therapy isn't enough to keep jawbones strong and healthy, she adds. That means getting rid of dental plaque by spending more time in the dentist's chair.