features
EDUCATION TRANSFORMATION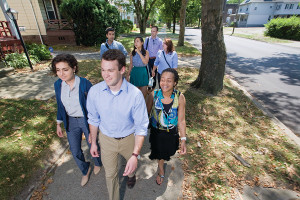 photo: John Quinn
When Alex Ulintz started medical school, he assumed a health care team only involved physicians and nurses.
"I was so oblivious to everyone else who was part of the team," said the second-year student at Cleveland Clinic Lerner College of Medicine of Case Western Reserve University.
Now Ulintz helps lead a new multidisciplinary group of students from the university's dental medicine, medicine, nursing, social work and law programs. Working together, they hope to help patients better manage uncontrolled chronic health conditions.
"It has us all applying our strengths to solve problems," Ulintz said. "Together we can truly affect patient lives."
Ulintz's conclusion echoes national research findings involving the experiences and outcomes of patients who receive team-based care. Patients not only feel better about interactions with caregivers, but also fare better in terms of the timing and nature of their recovery. And, in an era increasingly focused on value-based treatments, any initiative that speeds healing quickly gains adherents.
Even as hospital leaders and policymakers increasingly recognize the importance of enhanced collaboration, however, they confront a significant obstacle: Until recently, most students learned their professions within their disciplinary silos, and only experienced team-based care upon beginning their practice.
In the past, "students could go through their four-year program without interacting with students from the other schools," explained Kristin Victoroff, DDS, PhD (GRS '07, organizational behavior), the School of Dental Medicine's associate dean for education. "You could just stay in your building."
In other words, they were like athletes expected to execute a game plan without first practicing it together. Except in health care, losing can carry extraordinary costs.
In its 1999 report, "To Err is Human," the prestigious Institute of Medicine stated that up to 90,000 Americans die annually because of preventable medical errors.
"A lot of the health care delivery errors came down to teams not functioning well, not communicating well," said Patricia Thomas, MD, vice dean for medical education at Case Western Reserve. "Many problems originate from the time we learned our professions, from the way we were taught."
After four years of promising experiments with individual programs, Case Western Reserve moved to make interprofessional education (IPE) the centerpiece of the health sciences in 2014. Late last year, the university and Cleveland Clinic expanded their plans for a joint medical education complex to include the schools of nursing and dental medicine. (Students from the Jack, Joseph and Morton Mandel School of Applied Social Sciences still will collaborate with other students, but their building already is amid a $9.2 million renovation of its own. Read more here.)
The four-story, 485,000-square-foot Health Education Campus will feature state-of-the-art technology throughout classrooms and lecture halls, as well as common dining, study and lounge space; not even lockers will be separated by profession.
"The new campus is made for collaboration," said Independence Foundation Professor Elizabeth Madigan, PhD, RN (GRS '96, nursing), from the Frances Payne Bolton School of Nursing. "It's going to be a signature building that will launch a new chapter in our IPE curriculum."
There lies the challenge—and the opportunity. Case Western Reserve is among the first universities to include multiple schools in a single building—and the university and Clinic want to make sure they seize every bit of the potential the shared space creates. It's one thing to have a variety of individual programs that students can try; it's something else entirely when faculty from individual professions are expected to agree to a holistic approach where certain courses remain distinct, but others intentionally involve students from all of the professions. Success will require educators from each area to accept some changes in what, or how, certain concepts are taught.
"Each profession is a little different," explained medicine's Thomas. "We have to ask, what shared competencies do we want students to graduate with, and how do we get that into each program's framework?"
In addition to such essential academic issues, the programs also will have to find ways to reconcile different calendars, course schedules and accreditation standards.
"The curriculum is packed," said Alan L. Hull, MD, PhD (MED '96), associate dean for curricular affairs at Lerner College, a program within the university's medical school. "We can't continue to add to it. Instead we have to find ways of integrating this into the curriculum we have."
Faculty and student experiences with initial efforts have deepened a commitment to finding ways to make the model work. As faculty initially engaged other colleagues, individual grassroots initiatives started to evolve into regular meetings among school leaders. As planning for the Health Education Campus progressed, participants agreed it was time to take stock of all they'd done—and all they hoped to do.
In June, dozens of faculty from all four schools gathered for a full-day retreat. As the program opened, participants were asked to write down the interprofessional opportunities at their schools—one project per sheet of orange paper—and then tape the sheets on one side of the room. By the time they finished, nursing's Madigan recalled, "the wall was covered! That's how many different things were going on."
Sharon Milligan, PhD, associate dean for academic affairs at the Mandel School, said the conversations across disciplines had proved "transformational" for faculty and students alike.
"My students always comment that they felt they were the only ones who thought about the social determinants of health," she said. "But I think interprofessional education is showing us that we're all thinking that way."
Many of the 50-odd projects listed on the summer retreat wall emerged from lessons of a $640,000 grant from the Josiah Macy Jr. Foundation in 2010. The award engaged medical and nursing students and faculty in several structured learning collaborations a year. The initial connections in those workshops helped spawn several individual initiatives. Among the most well-known is the Student-Run Free Clinic—where students from the university's medical, nursing and social work programs staff the Free Medical Clinic of Greater Cleveland two Saturdays a month under faculty supervision. Another is CHOMP—the Collaborative Home for Oral Health, Medical Review, and Health Promotion, providing people in the region with one-stop oral and health care at a university clinic.
And then there are more recent efforts like the one involving Ulintz, the Lerner College medical student. He and classmates from Case Western Reserve's nursing, dental medicine, social work and law programs are collaborating to find ways to better meet the needs of the most chronic health-care users. According to the Robert Wood Johnson Foundation, the sickest 5 percent of patients in the United States are responsible for more than 60 percent of the nation's health-care costs.
Called "hotspotting," the approach draws on the group's diverse expertise to understand more about why these patients are such frequent hospital visitors and, in turn, develop more effective ways to keep them healthy. After securing a hotspotting mini-grant from a nonprofit consortium including the Association of American Medical Colleges, the student team also garnered resources from both the Lerner College and the MD programs in the School of Medicine. One of 20 teams nationwide selected for the project in 2015, the group is spending six months working with a small cohort of local patients and learning what hotspotting strategies and techniques work best. At a national kickoff meeting of this year's teams, Ulintz had a eureka moment. A social work student said a physician had consulted with her about a patient who didn't have electricity at home.
"Before, to me, social work was just this enigma," Ulintz said. "I didn't know you could call somebody for that."
Earlier work at the Student-Run Free Clinic already had given medical student Akshay Sharma a sense of the value gained from bringing professions together. Take a patient who is diabetic and unemployed. A physician can advise on diet and provide a prescription to help manage sugar levels—but without insurance or a paycheck to afford healthier food, the prognosis could be poor, Sharma explained.
At the clinic, however, Sharma quickly learned to draw on other colleagues' expertise. "Throw in a nursing student and that doubles your knowledge. Then add a social work student who can provide information on food assistance, get the patient signed up for medical coverage and plug them into a primary care network.
"So, from an initial, 'There's only so much I can do for you,' " he said, "we are able to significantly expand the services and resources we can provide to a patient, which could change the person's medical future."
It is stories like these that have prompted university leaders to press faculty not to wait for completion of the new campus, but to create formal interprofessional courses now. The first official offering, scheduled to launch next year, will focus on communications—not between caregivers and patients, but among caregivers. In some instances, for example, the same term will have different meanings depending on the profession; how can teams address such potential misunderstandings in advance to avoid them later? In other instances, the term applied can signal the profession involved—and, in turn, create debate regarding which one to use.
"Do we call them patients?" the Mandel School's Milligan asked. "Or clients? Or what do we call them?" Even amid such questions, IPE leaders say, one point is inarguable: Working through such issues in academic settings helps avoid errors when patients' health or even lives are at risk. And, as Ulintz and Sharma already have learned, it also improves options—and outcomes.
"When we learn to see from both a nursing perspective and from an oral health perspective, when dental shares with primary care, when nursing and social work are talking, we get a smarter health care system," explained Madigan. "That's what we're creating."
What the Deans Say About Interprofessional Education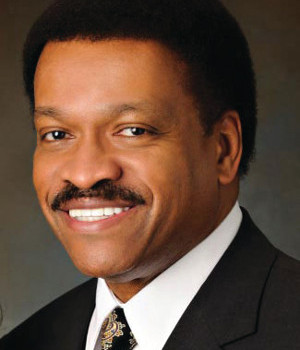 Kenneth B. Chance, DDS (DEN '79), Dean, School of Dental Medicine
"This is a historic opportunity to combine the experiences and knowledge of our students and faculty to focus on the total health of patients. We know that interprofessional care leads to better outcomes for individuals, better delivery of services and reduced costs. We in the dental profession are very proud to be part of this university initiative, which recognizes the importance of oral care in promoting the general health of patients."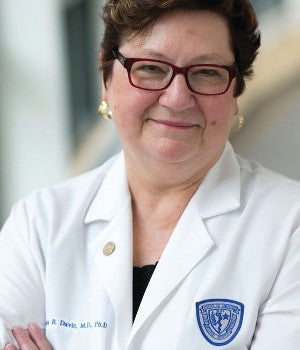 Pamela B. Davis, MD, PhD, Dean, School of Medicine, and Senior Vice President for Medical Affairs
"An IPE curriculum isn't just the future at the School of Medicine. It's already here, and it's been here for years. Medicine is a team sport, and our students learn their roles on the team, as well as the skills to collaborate with other team members. Students in today's health landscape need to not only thrive in a growing interdisciplinary environment, but also to ensure that everyone is working towards a common goal: the best possible care for the patient."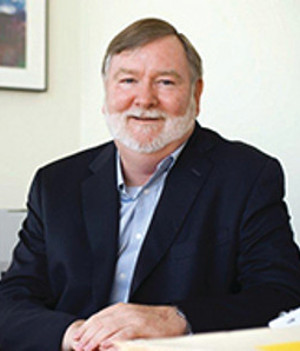 Grover C. Gilmore, PhD, Jack, Joseph and Morton Mandel Dean in Applied Social Sciences at the Jack, Joseph and Morton Mandel School of Applied Social Sciences
"Interprofessional team care is the future. It leads to better care and outcomes for patients. It is our job to prepare our students to be innovators. By starting them in their first term in interprofessional teams, we are helping them to be aware of the value of each member of the health care team. The future of patient care is exciting, and our graduates will be the leaders in the innovations."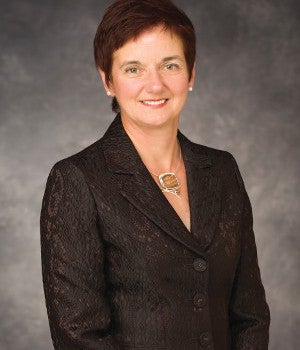 Mary E. Kerr, PhD, RN, (GRS '91, nursing), Dean, Frances Payne Bolton School of Nursing
"IPE learning opportunities are important in helping students understand their own professional identities and also to learn what other students from other health professions offer. It raises their confidence and comfort in working together as a team. Health care is becoming so complex that it's impossible to expect one person to have all the answers."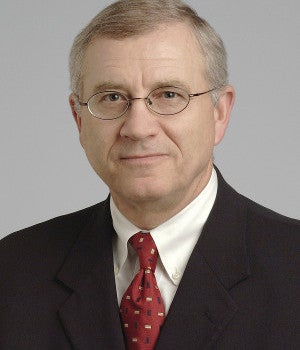 James B. Young, MD, Executive Dean, Cleveland Clinic Lerner College of Medicine of Case Western Reserve University
"The profession of medicine is dramatically changing from a one-on-one gladiatorial game to a team sport where we rely on the contribution of many caregivers. Interprofessional education gives us insight into how teams can perform at the top of their game."