LENS Read
Solving the Mystery of "Mrs. Sherlock Holmes"
New Book Explores Life of Early 1900s Detective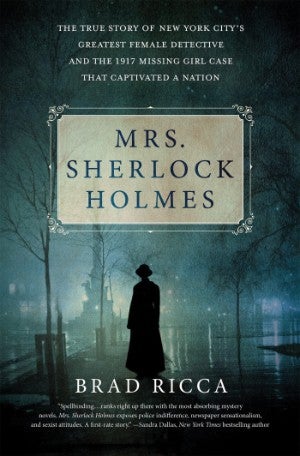 If Case Western Reserve University SAGES fellow and lecturer Brad Ricca, PhD, could sit down with early-1900s detective Grace Humiston, he'd ask: "Why?"
Why did this New York City lawyer, who ran a practice dubbed "The People's Law Firm," search for missing women?
In his new book, Mrs. Sherlock Holmes (St. Martin's Press), Ricca seeks to solve some of the mysteries surrounding a woman who became internationally known, but left so few personal records—not even a will—that she nearly disappeared from history.
To tell the tale, Ricca (GRS '03, English) largely focused on Humiston's search for Ruth Cruger, an 18-year-old New Yorker who vanished on Valentine's Day in 1917 while running errands. The disappearance drew national attention. But when it stumped police, Cruger's family called in Humiston, who solved the case and found the culprit.
Ricca learned of Humiston in an old newspaper while researching another topic. A headline declared: "Mrs. Sherlock Holmes solved another case."
Ricca's first thought? "I didn't know Sherlock Holmes was married."
He saw an intriguing story in the ahead-of-her-times woman who solved big-news crimes and even served as the nation's first female U.S. district attorney.
But the trail grew cold.
"I realized I had to kind of treat her like a missing person," he said.
Ricca found clues in court records and news articles about Humiston's cases—and tracked down interviews with her in detective magazines, which
"is not normally where people like me look for information."
As for why she did it, Ricca thinks he knows part of the answer.
"She fought injustice at nearly every level she could, from helping poor immigrants to defending women on death row," he said. "Grace then devoted all her energies to finding missing girls. She didn't do it for fame, she didn't do it for money. She did it, I think, because it was the right thing to do."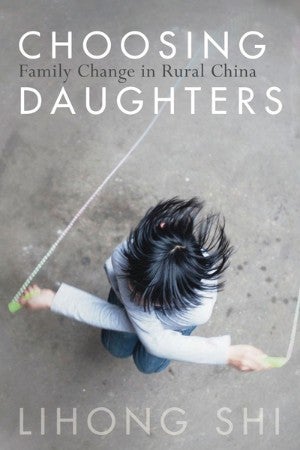 Choosing Daughters: Family Change in Rural China (Stanford University Press) by Lihong Shi, PhD, assistant professor of anthropology. China's historically patriarchal society and one- child rule led to a severe gender imbalance, with families preferring to have a son. But in recent years, population-control policies have relaxed and there's been a shift, with more couples in rural China willing to have a daughter as an only child. Shi explores changing reproductive patterns and broader societal forces that have led more couples to pursue smaller families.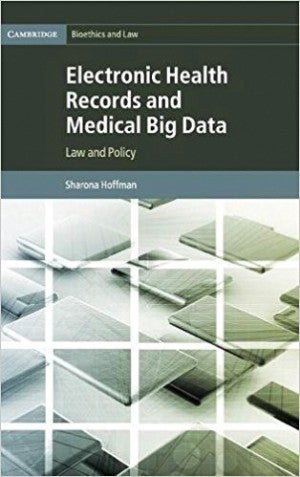 Electronic Health Records and Medical Big Data: Law and Policy (Cambridge University Press) by Sharona Hoffman, JD, SJD, the Edgar A. Hahn Professor of Jurisprudence and co-director of the School of Law's Law-Medicine Center. Hoffman, who earned her Doctor of Juridical Science from the university this year, describes the transition from paper records to electronic health records (EHR) and the resulting data collections that have led to new health initiatives and thorny challenges. The book explains EHR systems, medical big data, and related regulations. It analyzes system shortcomings and benefits, explores responses in the law, and includes recommendations for policy and technological changes.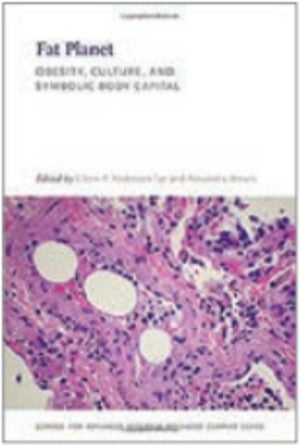 Fat Planet: Obesity, Culture, and Symbolic Body Capital (University of New Mexico Press), co-edited and contributed to by Eileen Anderson-Fye, EdD, associate professor of bioethics and director of the university's Medical Humanities and Social Medicine initiative, and Alexandra Brewis, PhD, president's professor at Arizona State University. Average body weight around the globe has increased significantly during the last several decades. The book's contributors explore the issue from different perspectives, examining how weight is perceived from cultural, economic and social viewpoints—as well as ways in which our individual and collective thinking on fat and obesity have changed.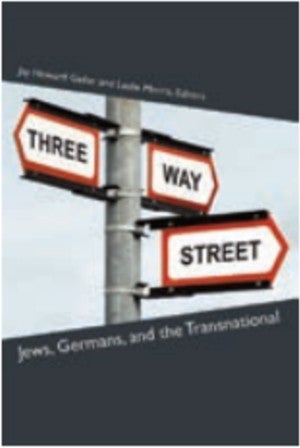 Three-Way Street: Jews, Germans, and the Transnational (The University of Michigan Press), co-edited and contributed to by Jay Geller, PhD, an associate professor who holds the Samuel Rosenthal Professorship in Judaic Studies here, and Leslie Morris, an associate professor of German at University of Minnesota. This collection of essays explores Jewish immigration to and from Germany after the Holocaust and the ways German Jews reassessed their relationships with the country. It also illuminates the stories of notable German-Jewish and European-Jewish emigrants of the 19th and early 20th centuries, including filmmaker and actor Ernst Lubitsch and Yiddish-language writer David Bergelson.