CONNECT
Legacy of Activism
The African American Society turns 50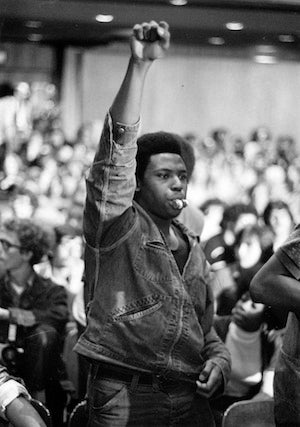 PHOTO: Courtesy of Case Western Reserve University Archives
In 1968, a group of black students at Case Western Reserve came together to improve their campus experience. Among their first actions: presenting university President Robert W. Morse with a list of demands during a sit-in at his office.
That list from leaders of what later became the African American Society—and the momentum behind it—were instrumental in bringing about long-lasting changes, said Linda Wheatt (FSM '72; GRS '77, education), who was a student member. The university established African-American studies, diversified recruitment efforts and added more library books written by and about African-Americans, among other changes, she said.
As the student organization marks its 50th anniversary on campus, Think asked former and current members about its role and impact.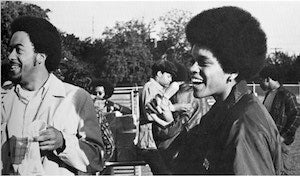 PHOTO: Courtesy of Case Western Reserve University Archives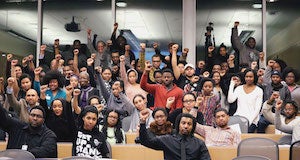 PHOTO: Courtesy of Joseph Oteng
One key function through the decades has been to give "voice to those who traditionally did not have a voice," said Linda Sharpe-Taylor (WRC '78), who was society president during the 1977–78 academic year and has been serving as president of the university's African American Alumni Association (AAAA). She said that, like her, many society members joined AAAA after graduating and continued to be involved on campus.
In addition to the sit-in and changes that followed, a 1974 society protest remains an important moment in the organization's history. William Shockley, a Stanford University professor who believed black people were genetically inferior, and Roy Innis, national chairman of the Congress of Racial Equality, were scheduled to debate on campus. But the event was canceled before it began, after 100 demonstrators led an hour-long protest, according to a news report at the time.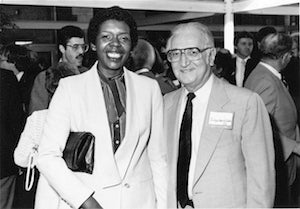 PHOTO: Courtesy of Case Western Reserve University Archives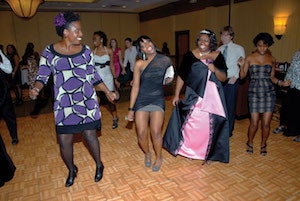 PHOTO: Courtesy of the African American Society
Perhaps the society's most enduring tradition is the annual Ebony Ball (now in its 45th year) to celebrate the organization's accomplishments and history. The theme last December—Celebrating Black Excellence and Forging our Future—is well reflected in actions by recent undergraduates.
In 2016, Makela Hayford (CWR '18), then the society's president, led a successful campaign to name a year-old residence hall in honor of the late U.S. Rep. Stephanie Tubbs Jones, JD (FSM '71, LAW '74), who was society president during the 1970-1971 school year and went on to a pioneering career in public service.
The society also plays a role off campus. Last year, students Arik Stewart and Johnathan Hicks, then the organization's president and vice president, respectively, were so troubled by the random shooting death of a 17-year-old student from Cleveland's John Hay High School that they created a society-sponsored fund in his name—the Michael Chappman Scholarship—to provide money for college to other Cleveland teens.
"While our service has originated within the campus community," said Stewart, "it does not stop there. It has always been our mission to bridge the gap."