LENS
Protecting Speech
New law clinic defends First Amendment rights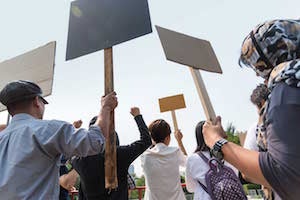 PHOTO: Shutterstock
Andy Geronimo (LAW '10) always has been passionate about open access to information and how technology affects our lives. As a student, he combined these interests by founding the Journal of Law, Technology & the Internet at Case Western Reserve's School of Law. Now, as the school's Stanton Foundation First Amendment Fellow, Geronimo is teaching and leading the newly launched First Amendment Clinic, where third-year law students will tackle timely privacy issues facing the public, especially in the areas of police surveillance technology. Among the first projects: working with the American Civil Liberties Union of Ohio on a free-speech case representing people who were pepper-sprayed by Columbus, Ohio, police during a protest over the federal travel ban.
As questions about transparency and government secrecy dominate news cycles, Geronimo believes protecting First Amendment rights is more important than ever.*
What kind of work do you plan to tackle?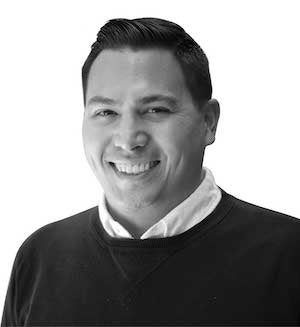 We are interested in representing clients in free speech and free-expression issues in various forms. [Initially,] we will be assisting journalists and other entities in filing public records requests, both under the Freedom of Information Act [FOIA] and Ohio's Public Records Act—and then, if necessary, suing to enforce their rights under those acts.
I'm also really interested in how new [police] technology is being used and how it impacts our lives. I'm hoping that a lot of our advocacy will be tailored toward [questions such as] how are police body cameras being used?
A lot of times, [the data collection and storage of] these types of law-enforcement surveillance are operated in secret [by] private entities. What I would ideally like to do is shed some light on how these technologies are being used and how courts are resolving the new issues that the technologies raise, so that we can develop consistent law and better inform the public about how we're being policed and about the limits of police power with respect to those technologies.
What can the clinic do to address issues around transparency?
One of the things I'm hoping to do is create some good law to enforce the public's right to information about its government, especially regarding new technologies. A feature of both the Ohio and federal public-records laws is that governmental records are [generally] considered public. We're really trying to [make] entities justify withholding any information, hopefully by getting good wins for our clients and also getting some good case law that future litigants or future case participants can use to increase transparency.
How did you first get interested in technology?
I worked in IT [information technology] as an undergraduate, and I've always been a tinkerer with technology. And I've always had this side of me that wanted to be a public-interest lawyer, but never really found ways to affect it on a larger scale.
How will the work the clinic is doing help other clinics at the law school?
A good example is [our] immigration clinic. We have students who represent individuals appearing before the immigration court. As much as [an immigration proceeding] looks like a typical proceeding in the federal court, there aren't the same procedures that go along with it. Basically, a defendant in an immigration case can't ask the government for documents relevant to their case like a criminal defendant could in a criminal court. But you can file a FOIA request for everything they have about an individual. Students from our clinic could work with students in the immigration clinic to file public-records requests, negotiate the release of documents or, if necessary, sue to enforce the government's statutory duty to provide records.
*This conversation was edited for length.