Discover
Emotional vs. Cognitive Intelligence: What Matters Most?
Book smarts and test scores alone can't predict how effective dental students will be with patients.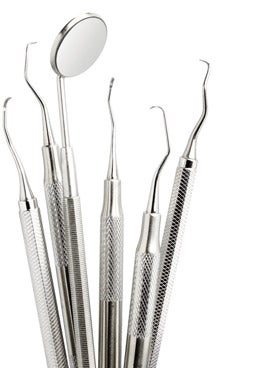 Researchers from Case Western Reserve University's School of Dental Medicine and Weatherhead School of Management teamed up to weigh the effect of so-called emotional intelligence (EI) on clinical performance.
EI was measured by dental students identifying how frequently their peers displayed 72 specific behaviors, such as "understanding others by listening intently." Student clinical performance was assessed by faculty supervisors and evaluations by patients.
Kristin Victoroff, DDS, PhD, and Richard Boyatzis, PhD, discovered that EI, specifically the ability to effectively manage one's emotions, is as or more important than IQ, or cognitive intelligence.
"What we found says that if you really want to help someone get ready to do these kinds of jobs, you have to work on both domains," explains Boyatzis, a Distinguished University Professor and professor of organizational behavior, psychology and cognitive science. Dental admissions tests and other cognitive measures provided little indication, if any, as to how well students worked with patients and each other.
The research offers significant implications for shaping health care education, regardless of the profession. "You need all the knowledge as a base, but it doesn't predict who's better at the job," Boyatzis says. "You also have to have the ability to work with a patient and with colleagues."