Discover
Identity Swap: Turning Skin Cells to Brain Cells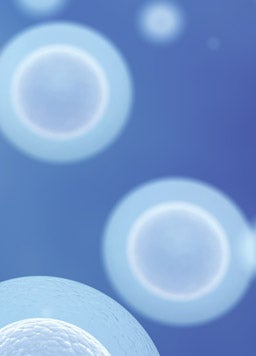 A type of irreplaceable cell that helps deliver brain impulses throughout the body is destroyed in patients with multiple sclerosis, cerebral palsy and some rare genetic disorders.
But researchers at Case Western Reserve School of Medicine have found a way to convert skin cells in mice to these myelinating cells and produce them "on demand"—a breakthrough with broad therapeutic applications.
"The next step is to evaluate whether this new technology can be applied to human cells," says Paul Tesar, PhD, assistant professor of genetics and genome sciences and senior author of the study recently published in Nature Biotechnology.
The project, led by Case Western Reserve researchers Fadi Najm, who has been with Tesar's lab since its inception in 2009, and graduate student Angela Lager, also from his lab, was three years in the making.
Their technique essentially morphs an accessible and abundant cell type into the kind that, once wiped out by a myelin disorder, is gone for good. What's more, the team was able to generate billions of the cells quickly.
The reaction was tremendous, Tesar says, both from within the scientific community and the general public. He received widespread media coverage, including CBS News, Nature World News and The Plain Dealer, and hundreds of emails from people volunteering for clinical trials, although that step is not imminent.
"If we are able to take a readily accessible source of human skin cells and reprogram those cells to become functional myelinating brain cells," he says, "it would be fast, it would be safe and it would provide an entirely new treatment for millions of patients."