Building the Future of Medicine
Case Western Reserve and Cleveland Clinic collaborate to reinvent medical education.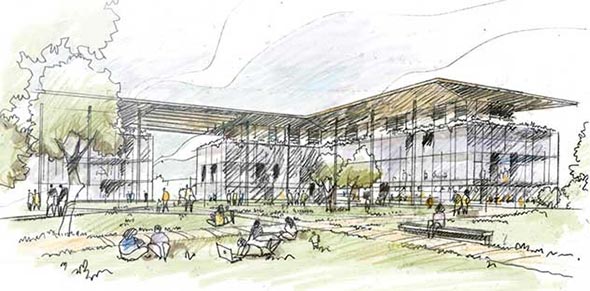 It's a few minutes before 8 o'clock on a Thursday morning and the dean of the Case Western Reserve University School of Medicine is talking about holograms.
"Wouldn't it be cool if a virtual heart popped right out of the table?" asks Pamela B. Davis, MD, PhD, dean and vice president for medical affairs. "Really, you could do this; the technology exists."
As part of the initiative, PTC donated its Windchill® software for Product Lifecycle Management requirements and PTC Creo® software for Computer Assisted Design, along with hardware servers. These enable students to collaborate on the design, testing and simulation of new products.
Davis, a renowned cystic fibrosis researcher, first came to campus in 1981, three years before a U.S. company produced the first laptop, and 17 years before the first smartphone. Since becoming dean in 2007, however, she has pressed constantly for advances in technology, from seeking to expand the school's bioinformatics programs to providing online collaboration tools to make it easier for researchers to connect with one another.
Now, thanks to a landmark agreement between the university and Cleveland Clinic, Davis has an extraordinary opportunity to imagine the future of medical education. The landscape of possibilities is nearly limitless, from how professors introduce the intricacies of human organs to the ways behavioral science can impact the spread—or prevention—of disease. Her partner in the effort is James Young, executive dean of the Cleveland Clinic Lerner College of Medicine, a program within the medical school that started in 2002. Under the terms of an arrangement that both boards unanimously approved just over four months ago, the university and college programs will share academic space for the first time in their history.
"When we put such bright, dedicated young people in a single space, along with our renowned faculty, intellectual sparks will fly fast and furious," President Barbara R. Snyder says. "It's inspiring just to imagine what's to come."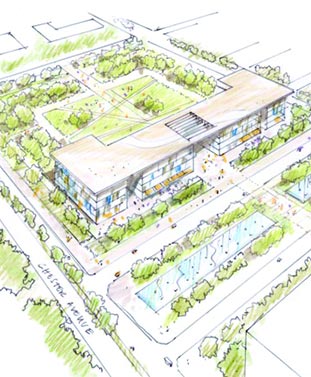 The location is an 11-acre parcel bordered by Euclid and Chester avenues and 93rd and 100th streets.
The location is an 11-acre parcel bordered by Euclid and Chester avenues and 93rd and 100th streets. The university and hospital will own the land and building jointly, and also share fundraising efforts. The Clinic has agreed to cover site preparation and design costs, and has engaged the architectural firm Foster + Partners of London to lead the project. Foster + Partners completed an ambitious master plan for the Clinic last year—one Plain Dealer architecture critic Steve Litt described as "a big idea, with the potential to resonate for decades." Davis and Young seek to create comparable lasting impact with their structure, scheduled to welcome students in the summer of 2016. They are leading more than 130 faculty and staff members as well as students in a comprehensive planning process. Representatives hail from the school, the Clinic, MetroHealth Medical Center, the Louis Stokes VA Medical Center and the medical school's primary affiliate, University Hospitals Case Medical Center.
The overarching goal? To make Cleveland as much of an international hub for medical education as it already is for health care.
"We have come together to create a space that will set a new standard for medical education," says Cleveland Clinic CEO and President Delos M. "Toby" Cosgrove, who first proposed the collaboration to Snyder. "It will provide the most advanced technology, tools and teaching as we prepare the next generation of health care leaders."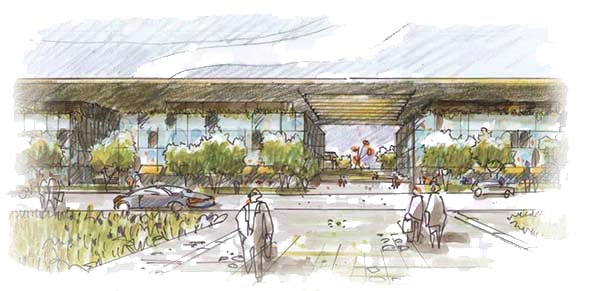 How do planners develop a model that meets such bold expectations? First, they keep the best of what is. The Cleveland Clinic Lerner College of Medicine enrolls 32 students per year to a five-year program that includes a year of master's-level research. The university model enrolls about 160 students a year for a four-year program that emphasizes research as well as community engagement and acquiring the skills to "think like a doctor" for the rest of their careers.
Both tracks will maintain their distinct identities, but also will seek opportunities to learn from one another and incorporate promising pieces of each program. They also will benefit from the committees' intense focus on medicine's future—and how best to create a space that prepares students to help shape it.
Technology
In 2012 IBM's Watson supercomputer started classes at the Cleveland Clinic Lerner College of Medicine. In working with students on clinical scenarios, Watson increased its understanding of medical language as it sifted through billions of bytes of health records.
"Technology will never replace the doctor," Cleveland Clinic Education Institute Chair James Stoller, MD, explained in a release at the time, "but it can make us better."
Electronic health records, for example, provide unprecedented opportunities to track trends for individual patients and larger groups. Last year, scientists from Cleveland Clinic spinoff Explorys and university faculty members analyzed data from more than 950,000 patients. The research identified characteristics of those most at risk for blood clots in their lungs or extremities. A traditional version of this type of research would take years; with Explorys' big data platform, the entire project took 125 hours.
Then there is mobile health. Today, 97,000 health apps are available for download, and projections call for the market to reach $26 billion a year by 2017. Consumers can use a smartphone to transmit heart rhythms, to check for ear infections, and even send daily patient activity logs to doctors.
Educators must present the range of options—and the tools required—to realize technology's enormous potential.
Humanity
"Treat the Patient, Not the CT Scan," read the headline of Stanford medical professor Abraham Verghese's New York Times column. As valuable as technology is in assessing patient conditions, it alone cannot replace conversations with patients and families and careful physical examinations.
As physician and author Davis Liu explains, "... medical care is an incredible intersection of technology, science, emotions, and human imperfections in both providing care and comfort.
Lerner College includes a medical humanities curriculum, while the university program includes sessions on such topics as how to present distressing news to patients. Leaders of both tracks want to do more to strengthen students' understanding of the impact of culture and psychology on patients, and how to apply that knowledge to yield better outcomes.
Global Engagement
Established a quarter-century ago, Case Western Reserve's Center for Global Health and Diseases is renowned for its research and training programs focused on improving well-being worldwide. Researchers have made significant breakthroughs in identifying effective ways to reduce the spread of debilitating disease in developing nations and provided support to medical professionals within those nations. The school also has thriving partnerships with Asian organizations to study and help enhance care there; one example is a 10-year agreement with Shanghai Zhabei District Health Bureau to track the health of 48,000 Chinese residents to determine the impact of behaviors, genetics and environment on outcomes.
Cleveland Clinic, meanwhile, boasts thriving international relationships, and is building a five-story, 360-bed hospital in Abu Dhabi, United Arab Emirates. In addition, the hospital has offices in Saudi Arabia, the Caribbean, Latin America and Canada to provide assistance to patients considering the Clinic for care. These networks provide extraordinary opportunities for students to participate in rotations or other programs abroad. Ultimately, Davis and Young hope to bring international faculty members to Cleveland to learn more about the best ways to teach students in an increasingly interconnected world.
Value
In past eras, physicians received compensation for what they did— examinations, operations and so forth. In the new environment, rewards follow results. Compensation will depend on outcomes, rather than efforts.
The transition to value-based medicine goes beyond a departure from from fee- for-service. Corporations increasingly bundle care to manage costs. The Cleveland Clinic has forged partnerships with Walmart, Lowe's and Boeing where employees receive specific cardiac care there at no additional cost to the patient.
Research shows that less than half of medical students feel they have received adequate education on issues such as health economics and policy. Meanwhile, studies say that as much as 30 percent of health care expenses can be attributed to care that did not contribute to a positive result. National organizations are developing lessons to enhance clinical decision-making, patient communication and evidence-based prescribing. Case Western Reserve's renowned health policy programs and public health offerings can provide resources to help medical students prepare for this new reality.
"This is an opportunity where we can really look to forward thinking," Lerner College's Young says. "A unique partnership has been formed here. I think we really have an opportunity to make a mark on this world with what we do as partners here."