Launch
Professor Tapped as Country's Chief Economist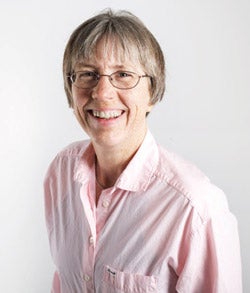 Susan Helper, PhD, the Frank Tracy Carlton Professor of Economics at the Weatherhead School of Management, is now the U.S. Department of Commerce's chief economist. In this role, she provides economic analysis, reports on national economic indicators and helps senior leadership of the Economics and Statistics Administration guide the U.S. Census Bureau and Bureau of Economic Analysis.
Helper has been on leave from the university for the past year, serving as
a senior economist for the Council of Economic Advisers, an agency within the White House. Helper's research, including papers published by the Brookings Institution in 2012, focuses on the role
of manufacturing and global supply chains in the national economy.
"I'm excited to contribute to the U.S. Department of Commerce's mission of promoting sustainable development," Helper says. "I'm grateful to Case Western Reserve for this leave, which will give me a chance to build on my research and serve the public."