Shelf Life
Recent publications

White Out: the Secret life of Heroin by Michael Clune, PhD, assistant professor of English (Hazelden, paperback, $14.95). In this memoir, Clune describes a "white out"—a hole in his memory caused by addiction decades ago—and provides a glimpse into the mind of an addict and the obstacles he overcomes on his way to recovery. Get the book.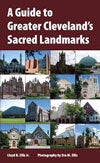 A Guide to Greater Cleveland's Sacred Landmarks by Lloyd Ellis Jr., MD (MED '70) (Kent State University Press, paperback, $45). Ellis guides readers to the origins of Greater Cleveland's religious communities and explores the diverse architecture of its buildings. Get the book.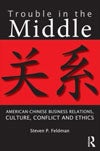 Trouble in the Middle: American-Chinese Business Relations, Culture, Conflict, and Ethics by Steven Feldman, PhD, professor of business strategy and ethics (Routledge Publishing, paperback, $34.95). Feldman guides readers through realities of business in China, where "middlemen" commonly make connections, including secret deals and bribes. He illustrates what happens in the ethical collision of two cultures and evaluates decisions that must be managed through compromise and adaptation. Get the book.

Silk Fish Opium by Jaina Sanga, PhD (GRS '97, English) (Tranquebar Press, paperback, $17). In her first novel, Sanga follows the journey of Rohini, the daughter of a wealthy Hindu silk trader, whose world becomes suddenly complicated when she falls in love with a Muslim musician, Hanif. Rohini must decide whether to live a life of ease in newly sovereign India or risk everything to be with the one she loves. Get the book.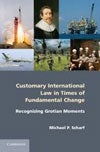 Customary International Law in Times of Fundamental Change by Michael Scharf, the John Deaver Drinko – Baker and Hostetler Professor of Law (Cambridge University Press, paperback, $32.99). Scharf explores the concept of "Grotian moments"— transformative developments that generate the unique conditions for accelerated evolution of customary international law. His book also analyzes six case studies, including the Nuremberg trials, 1999 NATO intervention in Serbia and 9/11 terrorist attacks. —JC Get the book.
Have you recently published a book? Tell us about it.