LENS Business, Law, and Policy
The Lessons of Obamacare
What's Next?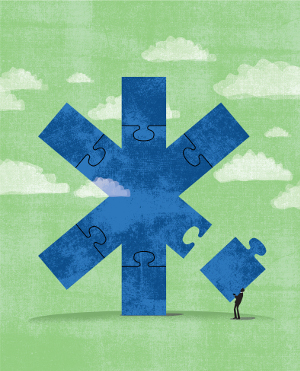 IMAGE: THEISPOT.COM/MICHAEL AUSTIN
Weatherhead School of Management's J.B. Silvers, PhD, is one of the nation's go-to Obamacare experts, explaining the law formally known as the Affordable Care Act (ACA) for media outlets from The New York Times to National Public Radio. After the law survived Congressional repeal and replace efforts in March, we asked Silvers—a former health insurance CEO and the John R. Mannix Medical Mutual of Ohio Professor of Health Care Finance—about the ACA, what's working and what needs to be fixed.
Are the health insurance marketplaces required under the law flawed?
The group market for large employers actually works pretty well. Rates are fair and there are plenty of offerings. But when you sell a single insurance policy, you're taking the risk of one person alone without the benefit of a group average. The exchanges didn't do too bad a job addressing this problem. But they failed in rural areas where there's no provider competition or areas that had one dominant insurance company.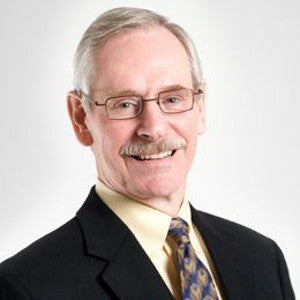 Why did rates in the marketplace spike this year?
Insurance companies walked into this market having no idea who they were going to enroll or what the costs would be. So Congressional Democrats offered risk-management mechanisms, basically reassuring insurers that they weren't going to lose their shirt for the first three years. But then Republicans said, "Oh, hold on! We didn't agree to actually pay for this backup." The insurance companies got stiffed and were paid 12 percent of what they were promised. So they raised rates to compensate for the risk they thought was covered. Meanwhile, underlying inflation in health care is still at historic lows.
What are the lessons from this experience?
Health plans have to get everyone in the pool. Otherwise, people will buy insurance only when they are planning to use it, and people who aren't going to use it won't buy it. Then you don't have an average and the insurance market will fall apart in the infamous "death spiral."
What key fixes should be made?
Eventually we will have to broaden the ability of insurers to charge more realistic premiums to different age groups as they do in other markets and as the Republican replacement would have done. But for most people, this won't make any difference since the subsidies will absorb the increases. In addition, it's important we have some way to make sure everyone signs up for coverage. But ultimately with the failure of the replacement effort and ongoing issues in the exchanges, perhaps offering Medicare or Medicaid plans on the exchanges would be the fallback for people who have no other choices.