LENS Arts, Humanities, and Social Sciences
Teens at Risk
Struggling with Harassment and Depression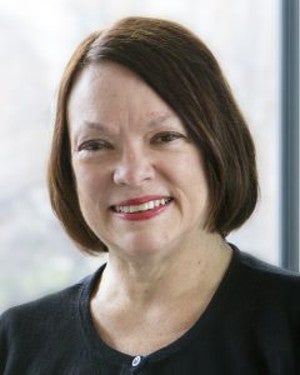 Youth suicide and depression are on the rise.
For the first time, according to U.S. government statistics, children ages 10 to 14 are more likely to die from suicide than traffic accidents. And the incidence of depression, which can lead to suicide, has risen sharply over the past decade among youth ages 12 to 17.
What can be done?
As the principal investigator on the Ohio Suicide Prevention Project, Case Western Reserve University's Jane Timmons-Mitchell, PhD (GRS '80, '82, psychology), has helped train more than 7,000 teachers, health workers and others to monitor children for depression and suicidal thoughts and, in school-based programs, she has helped screen more than 6,000 teens for suicide—all since 2011.
Timmons-Mitchell, a senior research associate at the Dr. Semi J. and Ruth W. Begun Center for Violence Prevention Research and Education in the Jack, Joseph and Morton Mandel School of Applied Social Sciences, said that a combination of individual dispositions and broader societal factors are mostly to blame for the rise in rates.
Easy access to guns, for example, allows teens with suicidal impulses to act on them more effectively. (Forty percent of Ohio residents ages 10 to 24 who die by suicide do so with firearms.)
Meanwhile, "rampant and uncontrolled social media use" has exacerbated the situation by providing an anonymous platform for hurtful comments and cyberbullying, said Timmons-Mitchell, who also is an associate clinical professor of psychology in the Case Western Reserve University School of Medicine.
Her strongest advice to parents, however, is both personal and low-tech: Be present. Get to know your kids' friends and their parents. Find out what your children are up to, and with whom.
"They hate it," she acknowledged. "But that's how you build a safety net."
Learn more from the Suicide Prevention Resource Center (sprc.org) and the National Suicide Prevention Lifeline (suicidepreventionlifeline.org).