About the Conference
Welcome to the Conference on Perspectives in High Dimensions.
The Conference was held on the campus of Case Western Reserve University from August 2 until August 6, 2010.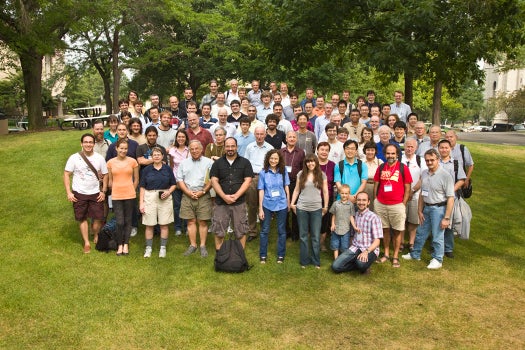 Click on photo for larger version.
Topics
Asymptotic Geometric Analysis
Convex Geometry
Fourier Analysis
Functional Analysis
Probability
Quantum Information Theory
Theoretical Computer Science
Housing Expenses
We expect to be able to provide support to a substantial number of participants, with priority given to graduate students, junior researchers and to those lacking their own research funding, as well as to members of underrepresented groups.
Sponsors