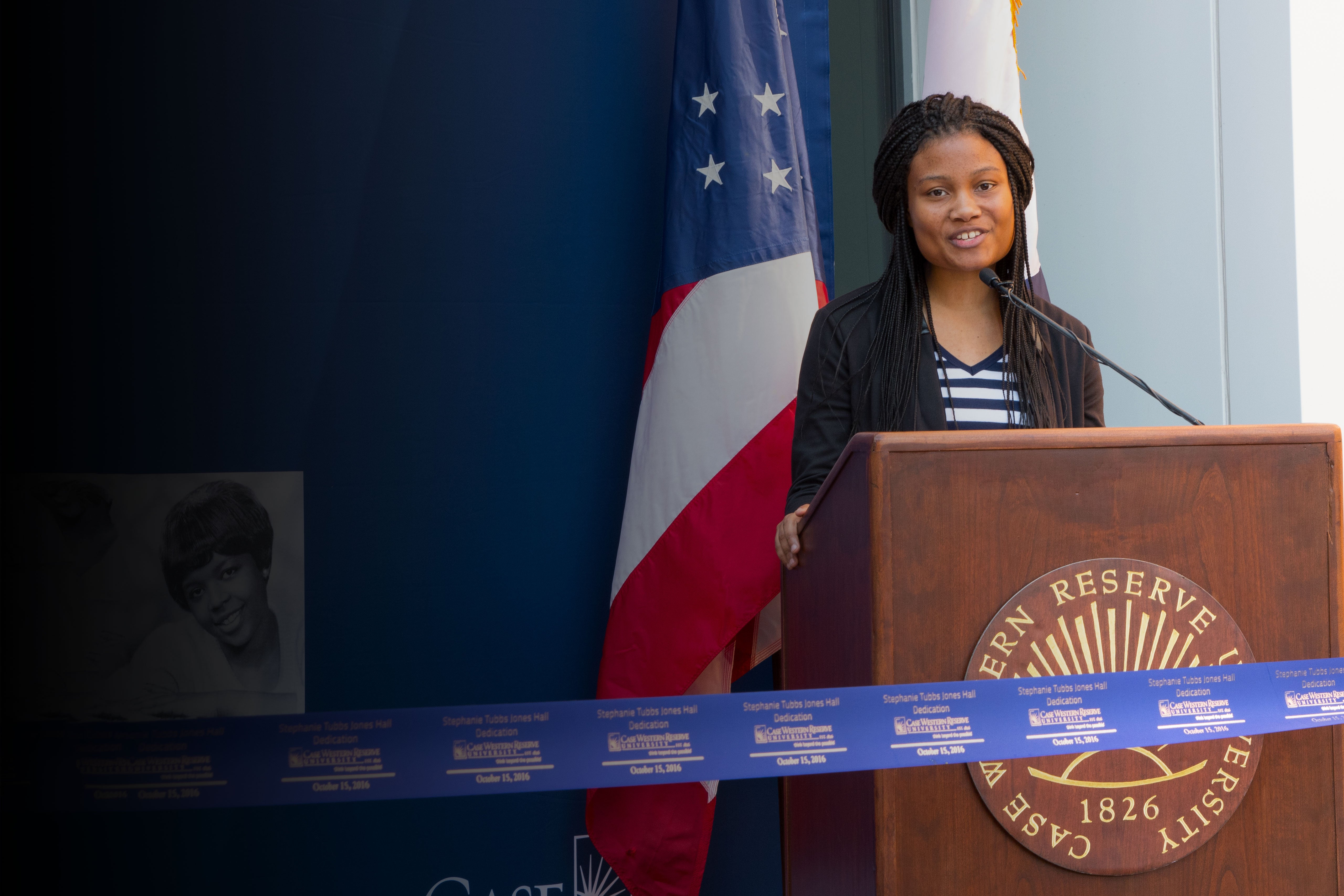 More than a Name
"She is my hero."
—Makela Hayford
It's not hyperbole when Makela Hayford calls double alumna Stephanie Tubbs Jones her hero.
Hayford is a sociology major (as was Tubbs Jones) who wants to earn a law degree to advance social justice (as did Tubbs Jones).
Hayford served as president of the university's African American Society (which Tubbs Jones helped found), and in 2014 co-founded the student group #webelonghere (which, in 2016, suggested that the university name its new residence hall name after Tubbs Jones).
She "embodied the type of leadership and student activism that creates lasting change," Hayford told the student newspaper that year.
Tubbs Jones, who died in 2008, was the first African-American woman to become an Ohio Common Pleas court judge, and then the first to become a county prosecutor. In 1998, she became the first African-American woman elected to represent Ohio in Congress. Fittingly, the residence hall marks the first time a campus building bears the name of an African-American woman.
"We are thrilled this residence hall will celebrate her legacy," Hayford said at the dedication. "But I don't think Stephanie Tubbs Jones would want us to stop with this naming today."