GRADUATE STUDIES
The Department of Biology offers research-oriented graduate-level programs leading to the Master of Science (MS) and Doctor of Philosophy (PhD) degrees. In addition, there is a course work-oriented Master of Science program.
Degree programs
Forms for Current Students
Here you'll find forms for PhD candidacy, leave of absence, and research proposals. See all forms...
More information
For more information about graduate studies in biology, please contact: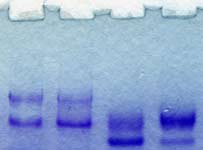 Julia Brown-Allen, Graduate Recruiter &
Coordinator

Department of Biology
Case Western Reserve University
10900 Euclid Avenue
Cleveland, OH 44106-7080

phone: (216) 368-3556
fax: (216) 368-4672
jab12@case.edu