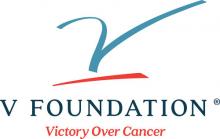 The Case Comprehensive Cancer Center is able to nominate one investigator for the V Foundation's Translational Cancer Research Grant Program. The V Foundation seeks to support translational research projects within the scope of adult cancer research. Translational projects should move a novel strategy from the laboratory into a human clinical trial or use specimens from a clinical trial to develop biomarkers or mechanisms. The research should apply in some direct way to human beings within the time frame of fewer than 3 years. If biomarker research is undertaken, a validation set or independent clinical trial is essential. A plan for biomarker validation, if applicable, must be included in any proposal. The endpoint of the project should be the planning or initiation of a new clinical trial. The Translational Research Award is a $600,000 grant paid in three annual installments of $200,000. Indirect costs of up to 10% are permitted.
Projects may be focused in ANY area of adult cancer research. While not required, the V foundation also encourages research on the biological basis of cancer disparities experienced by patients from minority ethnic or racial populations in areas related to causes, aggressiveness, treatment or relapse. Cancers in which ethnic and racial disparities have previously been demonstrated include lung and bronchus, colon and rectum, breast, prostate, uterine, cervix, stomach, and liver. In the disparities area, at least one of the highest ranked applications will be designated as the recipient of a Stuart Scott Memorial Cancer Research Fund Translational Research Award.
Eligibility:
US citizen or individual with a legal permit (temporary or permanent) to work in the US.
Hold a tenure-track faculty position
Submit a one-page LOI and biosketch by Wednesday, April 3, 2019 to casecccpilots@case.edu. Contact John Pounardjian at 216.368.0846 with any questions.