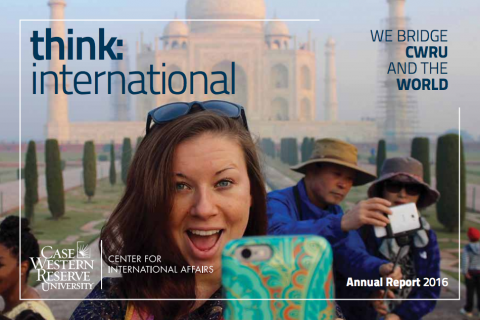 Our Year in Review
The Center for International Affairs works in close cooperation with departments, schools, the college, and academic and administrative units on campus to cultivate a dynamic international presence at Case Western Reserve University. In our 2016 Annual Report, we underscore CWRU's role as one of the most international institutions in Northeast Ohio.
Our annual report only skims the surface of CWRU's pioneering efforts around the globe. We have done our best to provide a better understanding of that work by including a sampling of international accomplishments from across campus.
The articles highlight faculty, staff and students across the university who are involved in education, research and service on all seven continents.
We invite you to review our internationalization efforts and join us as we bridge Case Western Reserve University and the world.
Download the Annual Report: 2016