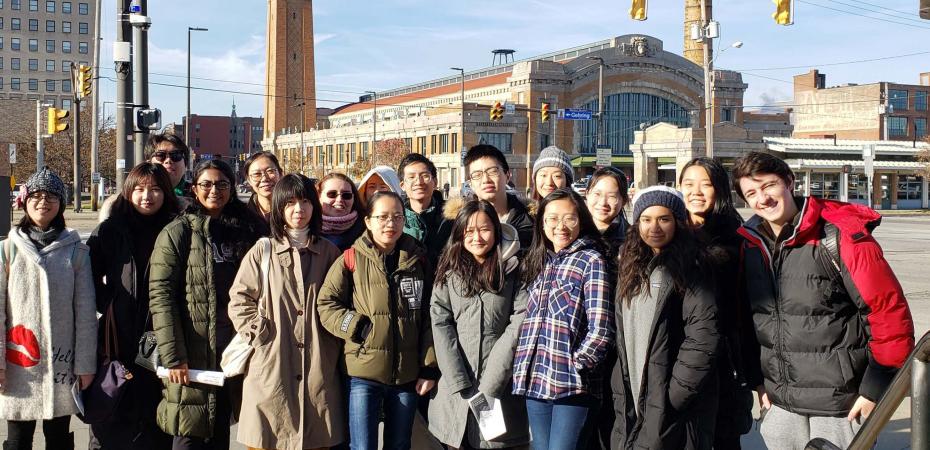 A "bucket list" typically consists of goals you would like to accomplish in your lifetime. The Cleveland Bucket List is for Case Western Reserve University students and features interesting places to see and fun things to do off-campus before graduation.
The Center for International Affairs offers recommendations to help students experience Cleveland and U.S. culture.
Check out our Cleveland Bucket List and our Center for International Affairs staff recommendations below!