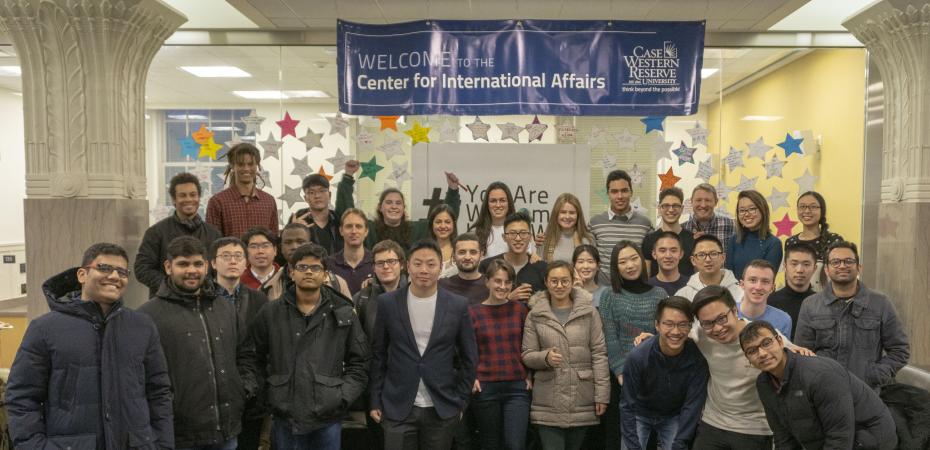 Every semester, the Center for International Affairs hosts a celebration to welcome new and returning international students to Case Western Reserve University.
All students, faculty and staff are invited to attend and to share the #YouAreWelcomeHereCWRU message with our students from around the world.
The Welcome [Back] Party offers international students a chance to get to know one another and become acquainted with the staff of the Center, which includes the offices of International Student Services and Education Abroad.
The celebration features games, free food, music and a fun atmosphere to help our international students feel at home as they adjust to life on campus.