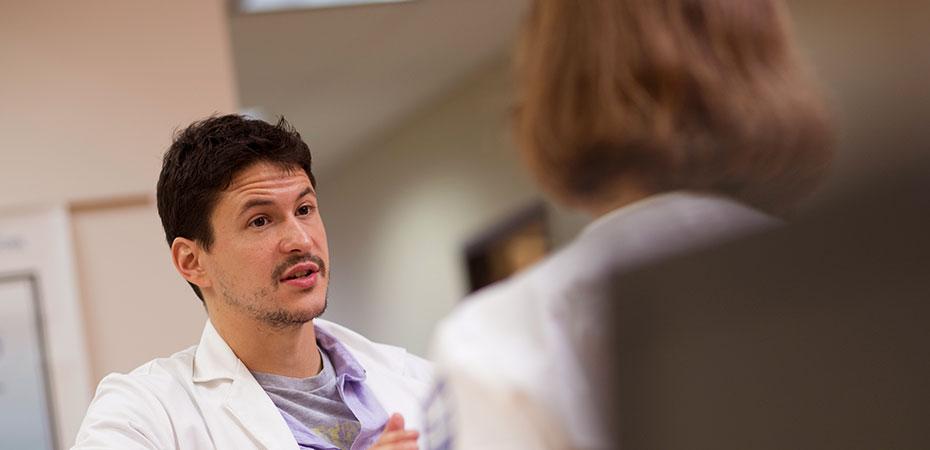 More IPE clinical experiences at CWRU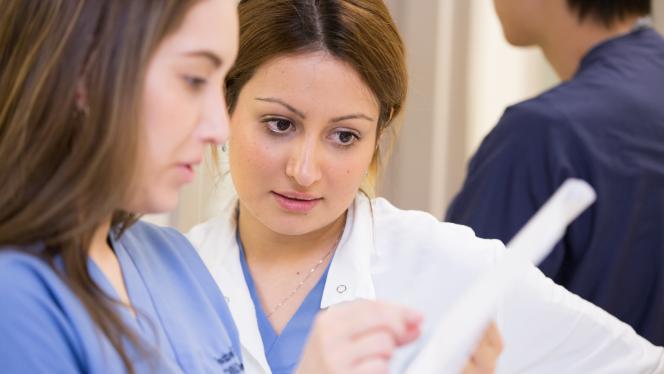 Student Run Health Clinic
A no-cost, acute-care clinic that operates bi-weekly out of Circle Health Services in Cleveland and is run by students from the Case Western Reserve University School of Medicine, Cleveland Clinic Lerner College of Medicine of CWRU, Frances Payne Bolton School of Nursing and the Jack, Joseph and Morton Mandel School of Applied Social Sciences.
Aging in Place
In partnership with the Jewish Family Service Association of Cleveland, teams of dental, medical, nursing and social work students work in teams to provide preventive, at-home care for senior citizens.
Josiah Macy Jr. Foundation grants help expand IPE experiences
Faculty from our health sciences schools began exploring IPE possibilities nearly a decade ago, and soon after secured the first of two major grants from the Josiah Macy Jr. Foundation.
The first, of $640,000, made it possible for every entering student in dental medicine, medicine, nursing and social work to participate in interprofessional programming early in their education, as well as additional learning opportunities throughout their time on campus.
The program's foundation involves large-scale workshops where all of the students from the participating schools come together in interprofessional groups to run through mock cases, hear from existing health care teams, and engage in other discussions where they learn more about the knowledge and practices of peers from other professions. The students also work together through online modules during the rest of the year.
More recently the foundation awarded $628,000 to allow the university to expand our effort to include more formal clinical practice experiences as well. This year those experiences include: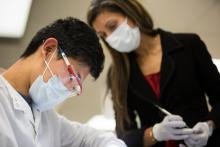 Care Alliance
Through the interprofessional clinical experience program, students learn about and recommend ways to keep oral-health issues in mind during medical appointments, as dental and oral-health issue can be signs of or side effects of bigger health issues. Care Alliance provides medical and dental services to Cleveland-area homeless people and those living in or near public housing. 
Neighborhood Family Practice
Students assist with Medicare annual wellness visits and provide health information that patients can use at home. Neighborhood Family Practice provides primary care regardless of a person's ability to pay and has five locations in underserved areas of Cleveland.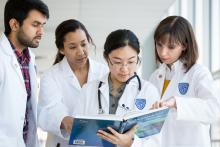 Medical Intensive Care Unit at Cleveland Clinic
A patient with chronic medical disease such as Chronic Obstructive Pulmonary Disease (COPD), Congestive Heart Failure (CHF), Diabetes Mellitus (DM) and End-Stage Renal Disease (ESRD) has complex health needs. A group of interprofessional students assist with identifying barriers to care in patients admitted to the Medical Intensive Care Unit with the above chronic conditions. The team assesses the patient's health literacy, medication adherence and access to health. The students will help to refer patients to Chronic Care Clinics and develop a tool to assist with transition of care from inpatient to outpatient setting.