Advancing Medicine with Big Data: A Digital Health Company's Perspective on the Opportunities and Challenges
Tuesday, October 29th, 2019 4:30 PM - 5:30 PM
The Maxwell J. Mehlman Lecture
Webcast Archive Content
Video: Advancing Medicine with Big Data
Event Description
A variety of scientific and technological advancements are converging to enable significant improvement in the diagnosis and treatment of chronic diseases such as cancer. Artificial intelligence and big data analytics are among the technologies showing great promise in advancing cancer care. By capturing and structuring large clinical, genomic and other datasets, and then applying advanced analytics and machine learning, actionable insights are generated to facilitate the practice of precision medicine and the discovery of new patient treatments. The obvious potential benefits of treating patients in this data-driven manner as opposed to yesterday's one-size-fits-all solution with trial-and-error approaches are propelling the growth of precision medicine practices. However, several conditions are impacting the pace of adoption of these technologies and practices, including economic, regulatory, legal, and ethical factors.
This lecture examines how healthcare stakeholders have attempted to balance these complex factors and assesses whether the net result of these attempts is consistent with the stated intent to treat patients' interests as paramount.
Speaker Bio:
In 2019, David C. Dvorak was appointed Chairman of the Board and Chief Executive Officer at DeepThink Health, Inc., a technology innovator in advanced analytics and artificial intelligence for precision medicine.
Mr. Dvorak is a distinguished business leader with over 20 years of executive operating experience with global healthcare technology companies. He served in various executive positions with Zimmer Biomet Holdings, Inc. from 2001 to 2017, including as President and Chief Executive Officer from 2007 to 2017. He championed Zimmer's acquisition of Biomet, positioning the combined Zimmer Biomet as a global leader in musculoskeletal health care.
Prior to his appointment as President and Chief Executive Officer, Dvorak served as Group President, Global Businesses and Chief Legal Officer from December 2005. From October 2003 to December 2005, he served as Executive Vice President, Corporate Services, Chief Counsel and Secretary, as well as Chief Compliance Officer. Dvorak joined the Company (then Zimmer) as Senior Vice President, Corporate Affairs and General Counsel in December 2001, shortly following the Company's spin-off from Bristol-Myers Squibb. Before joining Zimmer, he served as Senior Vice President, General Counsel and Corporate Secretary of STERIS Corporation.
Earlier in his career, he practiced corporate law, focusing on mergers and acquisitions and on securities law. Dvorak currently serves as a member of the Board of Directors of the Advanced Medical Technology Association (AdvaMed), and previously served as the Chairman of the Board of AdvaMed. He holds a Bachelor of Science in Business Administration (Finance) from Miami University (OH) and a J.D., magna cum laude, from Case Western Reserve University School of Law, where he was elected to the Order of the Coif.
Continuing Legal Education Readings
Hoffman and Podgurski, The Use and Misuse of Biomedical Data Is Bigger Really Better (2013, 43 p.)
Event Location
Moot Courtroom (A59)
11075 East Blvd.
Cleveland, Ohio 44106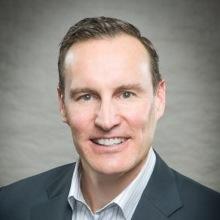 David C. Dvorak
Chairman of the Board and Chief Executive Officer, DeepThink Health, Inc.,