Assigning Protection: Can Refugee Rights and State Preferences be Reconciled?
Monday, November 11th, 2019 12:00 PM - 1:00 PM
Event Description
The theoretically global responsibility to protect refugees is today heavily skewed, with just ten countries – predominantly very poor – hosting more than half of the world's refugee population. Refugee protection has moreover become tantamount to warehousing for most refugees, with roughly half of the world's refugees stuck in "protracted refugee situations" for decades with their lives on hold.

Professor Hathaway's lecture argues that both concerns – the unprincipled allocation of responsibility based on accidents of geography and the desperate need for greater attention to resettlement as a core protection response – cry out for a global, managed system to protect refugees.
Speaker Information 
James C. Hathaway, the James E. and Sarah A. Degan Professor of Law, is a leading authority on international refugee law whose work is regularly cited by the most senior courts of the common law world. He is the founding director of Michigan Law's Program in Refugee and Asylum Law and the Distinguished Visiting Professor of International Refugee Law at the University of Amsterdam. From 2008 to 2010, Professor Hathaway was on leave to serve as dean of the Melbourne Law School, where he established Australia's first all-graduate (JD) law program. Before joining the Michigan Law faculty in 1998, he was professor of law and associate dean of the Osgoode Hall Law School (Toronto), and has been appointed a visiting professor at the universities of Cairo, California, Macerata, San Francisco, Stanford, Toronto, and Tokyo. He regularly provides training on refugee law to academic, non-governmental, and official audiences around the world. Professor Hathaway's publications include The Law of Refugee Status (2014), with Michelle Foster Transnational Law: Cases and Materials (2013), with Mathias Reimann, Timothy Dickinson, and Joel Samuels Human Rights and Refugee Law (2013) The Rights of Refugees Under International Law (2005) Reconceiving International Refugee Law (1997) and more than 80 journal articles. He is founding patron and senior adviser to Asylum Access, a nonprofit organization committed to delivering innovative legal aid to refugees in the Global South, and counsel on international protection to the U.S. Committee for Refugees and Immigrants. Professor Hathaway sits on the editorial boards of the Journal of Refugee Studies, the Immigration and Nationality Law Reports, and reflaw.org.
Continuing Legal Education Readings
Refugee Status, Subsidiary Protection and the Right to be Be Granted Asylum under EC Law (2006, 33 p.)
Making International Refugee Law Relevant Again: A Proposal for Collectivized and Solution-Oriented Protection
The Global Cop-Out on Refugees
Event Location
Moot Courtroom (A59)
11075 East Blvd.
Cleveland, Ohio 44106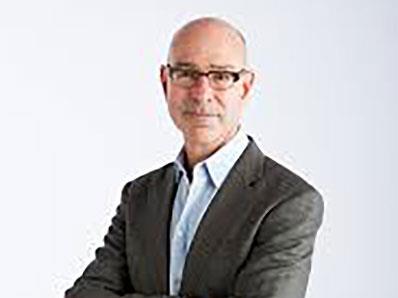 James C. Hathaway
Law Professor, Director of Michigan Law's Program in Refugee and Asylum
For more information
Academic Centers and Continuing Legal Education Programs
216-368-1806
CLE CREDIT ONLINE
Selected webcasts are now available online for CLE credit.