Atrocity Prevention: The Role of International Law and Justice
Friday, September 20th, 2019 8:30 AM - 5:00 PM
The Frederick K. Cox International Law Center Annual Conference
$100.00 for Case Western Reserve Law Alumni
$200.00 for all other attorneys 
Webcast Archive Content
Video: Atrocity Prevention: The Role of International Law and Justice - Part 1
Video: Atrocity Prevention: The Role of International Law and Justice - Part 2
Video: Atrocity Prevention: The Role of International Law and Justice - Part 3
Video: Atrocity Prevention: The Role of International Law and Justice - Part 4
Video: Atrocity Prevention: The Role of International Law and Justice - Part 5
Video: Atrocity Prevention: The Role of International Law and Justice - Part 6
Event Description
The world has reached a nadir for human suffering. Social media is spreading incitement like wildfire. The Security Council is paralyzed by the veto. And the International Criminal Court is under attack by friends and foes alike. How should International Law and Justice respond? That is the question at the heart of a unique international conference featuring two dozen of the world's foremost experts at atrocity law and policy, held at Case Western Reserve University School of Law on September 20, 2019.

The keynote speaker is Sean Murphy, the Manatt/Ahn Professor of International Law at George Washington University, President of the American Society of International Law, and a member of the U.N. International Law Commission, where is serves as special rapporteur for crimes against humanity. He is an award-winning author and has served as Legal Counselor at the U.S. Embassy in The Hague, where he argued several cases before the International Court of Justice and represented the United States in matters before the International Criminal Tribunal for the former Yugoslavia.

The Conference is organized by the Law School's Frederick K. Cox International Law Center. It has been designated by the International Law Association as "International Law Midwest" and is co-sponsored by the American Society of International Law, the American Branch of the International Law Association, the International Association of Penal Law, the Cleveland Council on World Affairs, the International Law Section of the Cleveland Metropolitan Bar Association, and the Greater Cleveland International Lawyers' Group.
Agenda
Time
Topic
8:30 am
Welcome by Dean Michael Scharf, Co-Dean of Case Western Reserve University School of Law and Prof. Leila Sadat of Washington University School of Law, President of the American Branch of the International Law Association
8:35 am

Presentation of International Association of Penal Law (AIDP) Book of the Year Award by Associate Dean Milena Sterio of Cleveland Marshall College of Law, President of the AIDP/U.S. National Section
8:45 am – 9:30 am

Keynote Speech

Prof. Sean Murphy, George Washington University School of Law, President of the American Society of International Law, Member of the International Law Commission

9:45 am – 11:00 am
Panel 1 - Legal Challenges to the Security Council Veto in the Context of Atrocity Crimes

Chair: Prof. Stephen Petras, Director of the Cox International Law Center, Case Western Reserve University School of Law

Amb. Christian Wenaweser, Permanent Representative of Lichtenstein to the U.N.

Prof. Jennifer Trahan, New York University

Prof. Michael Kelly, Creighton University School of Law

Prof. Ved Nanda, University of Denver Sturm College of Law

11:00 am – 11:15 am
Morning break
11:15 am – 12:30 pm
Panel 2 - Regulating Social Media that Fosters Atrocity Crimes

Chair: Prof. Raymond Ku - Director of the Center for Cyberspace Law and Policy, Case Western Reserve University School of Law

Attorney Jenny Domino, Satter Human Rights Fellow at Harvard Law School

Prof. Rebecca Hamilton, American University Washington College of Law

Prof. David Sloss, Santa Clara University School of Law

Prof. Beth Van Schaack, Stanford Law School

12:30 pm – 12:45 pm
Break
12:45 pm – 2:00 pm
Panel 3 - (Lunch Panel): Preventing Atrocities in Yemen

Chair: Michael Scharf – Dean of Case Western Reserve University School of Law

Attorney Margaux Day, Senior Counsel, Public International Law & Policy Group

Dr. Laura Graham, Director of the Yemen Accountability Project, Case Western Reserve University School of Law

Sandy Hodgkinson, Senior VP and Chief of Staff, DRS Technologies and Leonardo North America

James Johnson, Director of the Henry King War Crimes Research Office, Case Western Reserve University School of Law

Associate Dean Milena Sterio, Cleveland Marshall College of Law

Dr. Paul Williams, President of the Public International Law & Policy Group and Professor at American University Washington College of Law

2:00 pm – 2:15 pm
Afternoon break
2:15 pm – 3:30 pm
Panel 4: The ILC's Draft Convention on Crimes Against Humanity

Chair: Associate Dean Avidan Cover, Director of the Institute for Global Security Law and Policy, Case Western Reserve University School of Law

Visiting Prof. Yaron Gottlieb, Universite Lyon III, France

Prof.  Charles Jalloh, Florida International University College of Law and member of the UN International Law Commission

Prof. Juan Mendez, American University Washington College of Law, former UN Special Rapporteur on Torture

Prof. Sean Murphy, George Washington University School of Law

Prof. Leila Sadat, Washington University School of Law

3:45 pm – 5:00 pm

Panel 5: Threats and Challenges Confronting the International Criminal Court

Chair: Prof. James Johnson, Director of the Henry King War Crimes Research Office, Case Western Reserve University School of Law

Ambassador Todd Buchwald, Woodrow Wilson Center

Attorney David Crane, former Chief Prosecutor of the Special Court for Sierra Leone

Attorney Liz Evenson, Associate Director of the International Justice Program, Human Rights Watch

Associate Dean Milena Sterio, Cleveland Marshall College of Law

Attorney Alex Whiting, Head of Investigations of the Special Court for Kosovo

5:00 pm
Closing Dean Scharf
Event Location
Moot Courtroom (A59)
11075 East Blvd.
Cleveland, Ohio 44106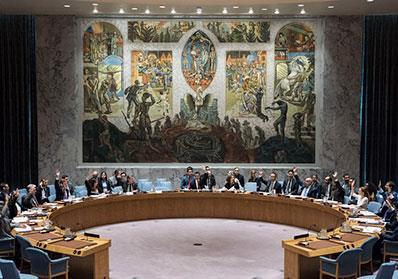 For More Information
Academic Centers and Continuing Legal Education Programs
academiccenters@case.edu
216.368.1806