Free Speech on the Internet: Blocking, Banning, and Removing Content
Wednesday, October 16th, 2019 8:30 AM - 9:30 AM
Louis C. Greenwood Lecture Series - CWRU Law Downtown at the City Club
Webcast Archive Content
Event Description
Can politicians block their constituents on social media platforms, and are those platforms using algorithms to suppress viewpoints they disfavor? Why are legislators on both sides of the aisle calling for changes to legislation that currently insulates online platforms for their users' speech? Should governments or corporations shut down online communities that foment extremism or spread disinformation?
In many ways, the internet has fulfilled its promise of a free-flow of information that has fundamentally changed the way we interact with the world and each other. But the technology that has streamlined and improved communication has come with societal costs: it has opened new avenues for harassment, undermined our democratic processes, and exacerbated the spread of extremism. Are these necessary components of a free internet, or should we consider changes to the regulatory landscape?
This talk will examine the legal concepts and competing interests involved when making content decisions in an internet age where our social and political conversations increasingly originate and are amplified online. 
Speaker Biography
Andrew Geronimo is a supervising attorney at the Milton A. Kramer Law Clinic Center at Case Western Reserve University School of Law, where he manages the IP Venture Clinic. Geronimo joined CWRU Law in 2017 as the Stanton Foundation First Amendment Fellow and taught in the First Amendment Lab & the First Amendment Clinic, where his advocacy focused on free speech, free press, and government transparency issues.

Prior to joining the law school Geronimo practiced at the Cleveland Metropolitan Bar Association, Baker & Hostetler LLP, Mansour Gavin LPA, and Singerman, Mills, Desberg & Kauntz Co., LPA, representing clients in administrative proceedings, trials, and appeals at the state and federal levels. He has experience litigating constitutional, civil rights, business, contract, real estate, employment, tort and statutory claims. Geronimo remains a committed volunteer member of the Cleveland Metropolitan Bar Association's Certified Grievance Committee, which investigates and prosecutes allegations of ethical misconduct by Ohio lawyers.

Geronimo is a 2010 graduate of Case Western Reserve University School of Law and was a founding member and Editor-in-Chief of the Journal of Law, Technology & the Internet. Geronimo is admitted to practice in all Ohio courts, the United States District Courts for the Northern and Southern Districts of Ohio and the United States Court of Appeals for the Sixth Circuit.
Continuing Legal Education Readings
Bridy-Remediaating Social Media-FINAL
Citron WIttes the Internet will not Break
Event Location
The City Club of Cleveland
850 Euclid Avenue
Cleveland, Ohio 44114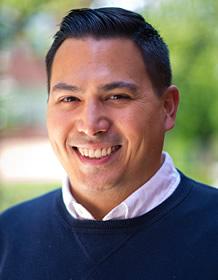 Andrew Geronimo
Director IP Venture Clinic