Immigration: The Forgotten Environmental Issue
Wednesday, October 16th, 2019 4:30 PM - 5:30 PM
Webcast Archive Content
Video: Immigration: The Forgotten Environmental Issue
Event Description
In the 1960's and 1970's, many of our nation's most important environmental laws were passed, including the National Environmental Policy Act (NEPA), which is considered the "Magna Carta" of our environmental law, and the Endangered Species Act, considered by our courts to be the "strongest environmental law ever passed by a nation." NEPA requires that all the consequences and potential environmental problems of an agency's actions must be carefully considered before an agency acts.

Today, projected population growth in the future is 98% due to immigration. The larger the population, the greater the impact on the environment of that population. Yet the environmental movement is largely silent on the environmental effects on immigration into the United States, and none of the five agencies which have a role in implementing immigration policies incorporate the primary cause of population growth into NEPA analysis.

This lecture examines how this neglect has been detrimental to the national environment, the environmental movement, and the public debate over immigration in the United States, and should be remedied by incorporating NEPA analysis and environmental consultation under the Endangered Species Act.
Speaker Information 
Julie Axelrod serves as the Director of Litigation for the Center for Immigration Studies. She manages the Center's environmental and FOIA litigation dedicated to uncovering the impact of immigration on American society, particularly on the environment. A native Californian, she has always had an acute sense of the dangers of out of control immigration. Ms. Axelrod is currently litigating the nation's first challenge to the Department of Homeland Security's procedures under the National Environmental Policy Act for failing to consider the environmental impact of its immigration programs in the Southern District Court of California.
Continuing Legal Education Readings
axelrod-environmental-laws_ (2018, 10 p.)
Growing Environmental Concerns_ Is Population Control the Answer (2000, 50 p.)
Event Location
Moot Courtroom (A59)
11075 East Blvd.
Cleveland, Ohio 44106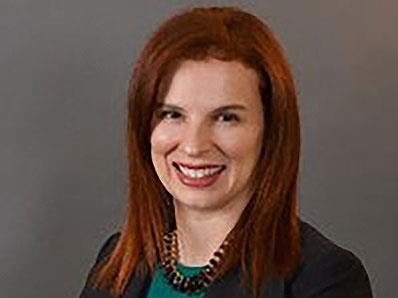 Julie Axelrod
Director of Litigation, Center for Immigration Studies
For More Information
Academic Centers and Continuing Legal Education Programs
216-368-1806