IP Protection – Myth vs. Reality
Thursday, October 24th, 2019 4:30 PM - 5:30 PM
Co-Sponsored by the Center for Business Law and the Spangenberg Center for Law, Technology and the Arts
Event Description
There are a lot of misconceptions around what protection intellectual property rights confer and whether to pursue them or not. The experience of formulating IP strategies in a start-up company with a limited budget where innovation is a key asset has provided a unique opportunity to consider different approaches and evaluate their effectiveness in the marketplace. This lecture will dive deeper into the What, Why, and When patents make sense, busting myths surrounding the acquisition and enforcement of IP, as well as formulating agreements with IP provisions (including NDAs, Licenses and Joint Development Agreements), common pitfalls to avoid and how to ultimately formulate IP decisions and strategies that make economic and business sense. A large portion of the lecture will be in a question and answer format to ensure the material is relevant to the audience.
Speaker Information 
Atossa Alavi is senior IP and General Counsel at AlphaMicron, Inc., a leading liquid crystal technology research and development company in Kent, Ohio. Her primary responsibility is to create and implement a strategic plan for the protection of company's patents, trade secrets, and trademarks. As General Council, she is also tasked with protection and enforcement of AlphaMicron's IP. As part of these responsibilities, Dr. Alavi is involved in working with internal and external groups for creation of relevant world-wide patent and trademark portfolios determining and developing a protection strategy for the trade secret inventory protecting copyright and trademarks in printed and web-based material identifying and obtaining freedom to operate opinions managing the enforcement through contracts and litigation developing an employee IP education and training program and working with the business development group on negotiation and construction of licensing, joint development, and supply agreements.

Dr. Alavi started her legal career as an associate with Jones Day, Cleveland Ohio, splitting her time between patent prosecution and litigation. She then joined the intellectual property department at Calfee, Halter & Griswold, Cleveland Ohio, primarily focusing on biotechnology and biomedical patent preparation and prosecution before becoming In-House Council at AlphaMicron.

Dr. Alavi started her professional career as an endodontist and oral surgeon in the UK, holding Bachelor of Dental Science and Master of Science degrees. She continued her education conducting biomedical research in both the UK and US, and has a Master of Philosophy in Neuroscience from University College London, UK. She received her JD, magna cum laude, from Case Western Reserve University Law School in 2003.
Continuing Legal Education Readings
WIPO, Making IP Work for Business (2011, 85 p.)
Event Location
Moot Courtroom (A59)
11075 East Blvd.
Cleveland, Ohio 44106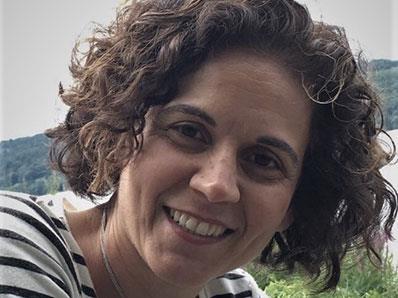 Atossa Alavi
Senior IP and General Counsel, AlphaMicron, Inc.
For More Information
Academic Centers and Continuing Legal Education Programs
216-368-1806