Legal Ethics, Judicial Independence, and Political Partisanship
Wednesday, May 16th, 2018 8:30 AM - 9:30 AM
Louis C. Greenwood Lecture Series
CWRU Law Downtown at the City Club
Webcast Archive Content
Video: Legal Ethics, Judicial Independence, and Political Partisanship
Event Description
Judicial legitimacy rests on the perception of judicial impartiality. As a partisan gulf widens among the American public, however, there is a growing skepticism of the judiciary's neutrality on politically sensitive topics. Hardening partisan identities mean that there is less middle ground on political issues and less cooperation among those with differing political views. As a result, the public increasingly scrutinizes judges and judicial candidates for signs of political agreement, distrusting those perceived to support the opposing political party.

Judges themselves are not immune to these political forces. In spite of a strong judicial identity that demands impartiality and judicial conduct rules that require judges to avoid even the appearance of bias, judges have the same unconscious biases and preconceptions as anyone else. Moreover, judges must generally have strong political affiliations to reach the bench at all, regardless of whether they are elected or appointed. Drawing the line between mere political affiliation and an inappropriate appearance of partisan bias can therefore be difficult.

This lecture analyzes the mechanisms available to safeguard judicial impartiality. Although recusal motions are the most common weapon against partisan bias, this Article argues that recusal motions cannot effectively guard against the appearance of bias arising from a judge's political views. When recusal rules rely on an undefined "appearance" standard, they are susceptible to an interpretive bias that undermines their purpose.
Speaker Information
Cassandra Burke Robertson regularly teaches Civil Procedure, Professional Responsibility and Secured Transactions, and has also taught Transnational Litigation and Remedies. She directs the law school's Center for Professional Ethics, whose mission is to explore moral choices across professional lines in a variety of disciplines. Her scholarship focuses on legal ethics and litigation procedure within a globalizing practice of law. She has co-authored a popular casebook in the field of professional responsibility and published articles in the Columbia Law Review, Emory Law Journal and Boston University Law Review, among others.

Within the community, Robertson serves on the board of Maximum Accessible Housing of Ohio, a nonprofit organization that works to provide and promote accessible housing solutions for people with physical mobility disabilities. In addition, she serves as one of Ohio's representatives to the Uniform Law Commission (also known as the National Conference of Commissioners on Uniform State Laws) and chairs the Appellate Litigation subcommittee of the American Bar Association's Civil Rights Litigation Committee.

Prior to joining the faculty in 2007, Robertson clerked for the Texas Supreme Court and served as Assistant Solicitor General in the Office of the Texas Attorney General. Robertson received a law degree from the University of Texas at Austin, where she also obtained joint master's degrees in Middle Eastern Studies and Public Affairs.
Continuing Legal Education Readings
Event Location
The City Club of Cleveland
850 Euclid Avenue
Cleveland, Ohio 44114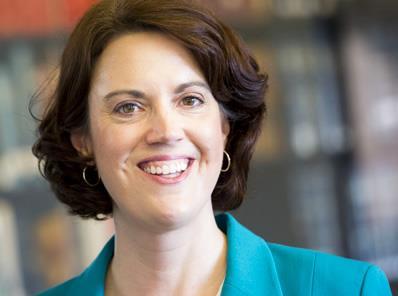 Cassandra Burke Robertson
John Deaver Drinko - BakerHostetler Professor of Law, Director of the Center for Professional Ethics, Case Western Reserve University School of Law
THIS LECTURE
In order to receive Continuing Legal Education (CLE) Credit attendees must be arrive and register with the CLE table prior to the lecture beginning. CWRU Law recommends arriving at least 5 minutes prior to the lecture start time.