Raising Capital via ICO: Risk, Reward and (Possible) Regulation
Tuesday, October 1st, 2019 4:30 PM - 5:30 PM
The Center For Business Law
Event Description
In their joint lecture, "Raising Capital via ICO: Risk, Reward and (Possible) Regulation," Suzanne Hanselman and Stephan Schlegelmilch will discuss the recent trend of corporate capital raising through initial coin offerings (ICO). Hanselman and Schlegelmilch will provide an overview of blockchain-based offerings, the recent dramatic uptick in such offerings, and the legal and regulatory considerations that issuers should consider before conducting an ICO.
Speaker Information
Stephan Schlegelmilch is a Supervisory Trial Attorney with the U.S. Securities and Exchange Commission's Division of Enforcement. He is a member of the Division's Trial Unit, which is headquartered in the SEC's Home Office in Washington, DC. As a Trial Unit supervisor, Mr. Schlegelmilch oversees several trial attorneys and their respective caseloads, and he personally litigates select, high-priority cases at the request of Enforcement senior staff. Prior to his promotion in 2017, Mr. Schlegelmilch was an Assistant Chief Litigation Counsel in the SEC's Home Office Trial Unit, and he worked on investigative and litigated matters involving dark pools, algorithmic trading, investment advisor fraud, insider trading, market manipulation, disclosure violations, reporting and registration violations, and options backdating.

Prior to joining the SEC, Mr. Schlegelmilch was a partner with BakerHostetler, working in the firm's Securities Litigation and White Collar Defense practice groups. Mr. Schlegelmilch also served as a law clerk to the Honorable John M. Manos, District Judge for the United States District Court for the Northern District of Ohio. Mr. Schlegelmilch is a graduate of Case Western Reserve University School of Law.

Suzanne Hanselman is a Partner at BakerHostetler and a member of the Corporate Governance & Securities Practice Team. She serves as the Business Development Leader for BakerHostetler's Cleveland office. Suzanne counsels companies on day-to-day corporate issues, ensures compliance with federal securities law, and provides guidance to general counsel and boards of directors. She works extensively with several of the firm's publicly held clients, counseling on corporate governance and securities law compliance issues such as public disclosure and periodic reporting, executive compensation, proxy solicitations, shareholder proposals and transactions in issuer securities by officers and directors. Suzanne also represents issuers, investors and underwriters in a variety of financings, including IPOs and other SEC-registered offerings, private placements of debt and equity and venture capital investments.

Suzanne has been recognized by Chambers USA: America's Leading Lawyers for Business, The Best Lawyers in America© and Euromoney Expert Guide: Women in Business Law.

Suzanne serves on the boards of the Greater Cleveland YWCA, Beaumont School, St. Martin de Porres and ZenWorks. She frequently speaks on topics related to corporate governance, securities regulation and executive compensation. Suzanne is an Adjunct Professor at Cleveland-Marshall College of Law and guest lectures at Case Western Reserve University School of Law.

Suzanne earned a B.A. in International Studies, Economics and Politics from Miami University and a J.D. from The Ohio State University Michael E. Moritz College of Law, Order of the Coif.
Continuing Legal Education Readings
Regulation of Initial Coin Offerings Reconciling US and EU Securities Laws (2019, 44 p.)
Event Location
Moot Courtroom (A59)
11075 East Blvd.
Cleveland, Ohio 44106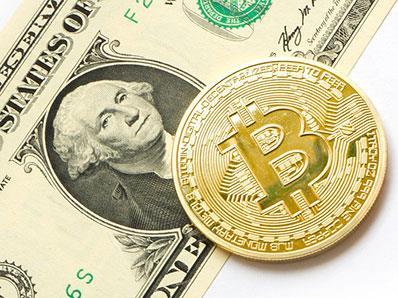 Stephan Schlegelmilch
Supervisory Trial Attorney, U.S. Securities and Exchange Commission
Suzanne Hanselman
Partner, BakerHostetler Member of Corporate Governance & Securities Practice Team
For More Information
Academic Centers and Continuing Legal Education Programs
216-368-1806