Unusual Life Forms Emerging in Healthcare Delivery: The Paradox of Change
Thursday, September 26th, 2019 4:30 PM - 5:30 PM
The Oliver C. Schroeder Jr. Scholar-in-Residence Lecture
Webcast Archive Content
Video: Unusual Life Forms Emerging in Healthcare Delivery
Event Description
Given the persistent and worsening challenges of providing health and medical care that results in optimal healthiness; equitable and reliable access to quality and safe clinical care; and cost effective use of increasingly expensive health care assets, it would seem inevitable that traditional health care providers and systems would embrace the mandate for expeditious change and improvement. However, given the relative lethargy of the healing professions and their organizations, as well as the entrenched interests of key stakeholders, appropriate change has been slow to develop.

As such, new entrants are emerging with significant disruptive capabilities in data and analytics; individual engagement tools that advance the health care expectations of individuals in an increasingly consumer-centric economy; and new models for more coherently organizing broader arrays of health and medical care assets. As these new entrants compete and integrate with traditional care systems, rapid change is occurring.

This lecture outlines the new and exciting opportunities for optimal health outcomes and that pose new challenges for the health of nation that will require thoughtful attention.
Speaker Information 
Reed V. Tuckson, MD, FACP is Managing Director of Tuckson Health Connections, LLC, a vehicle to advance initiatives that support optimal health and wellbeing through the intersection of individual and community health promotion and disease prevention applied data and analytics enhanced quality and efficiency in care delivery and the application of telehealth and biotech innovations. Previously, he enjoyed a long tenure as Executive Vice President and Chief of Medical Affairs for UnitedHealth Group, a Fortune 20 Health and wellbeing company. A recognized leader in his field, Dr. Tuckson is honored to have been appointed to leadership roles at the National Institutes of Health National Academy of Medicine numerous Federal Advisory Committees and corporate, non-profit and academic boards. He has been recognized several times by Modern Healthcare Magazine's listing of the "50 Most Powerful Physician Executives" in healthcare. He is a graduate of Howard University, Georgetown University School of Medicine, and the Hospital of the University of Pennsylvania's General Internal Medicine Residency and Fellowship Programs, where he was also a Robert Wood Johnson Foundation Clinical Scholar studying at the Wharton School of Business.
Continuing Legal Education Readings
Event Location
Moot Courtroom (A59)
11075 East Blvd.
Cleveland, Ohio 44106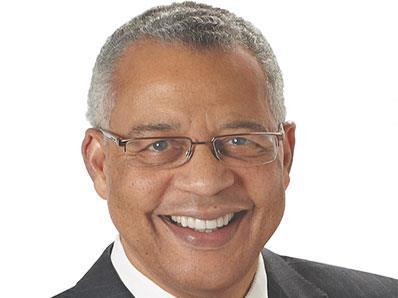 Reed V. Tuckson, MD, FACP
Managing Director of Tuckson Health Connections, LLC
For More Information
Academic Centers and Continuing Legal Education Programs
216-368-1806