2017 CUSLI Experts' Meeting: Is There A Pathway Forward for North American Trade?
Thursday, November 2nd, 2017 1:30 PM - 4:30 PM
The Canada-United States Law Institute at Case Western Reserve University School of Law and The University of Western Ontario Faculty of Law
Webcast Archive Content
Event Description
The United States, Canada, and Mexico are in the throes of renegotiating the North American Free Trade Agreement, an agreement now nearly 24 years old. Widely regarded as a model Free Trade Agreement, it has nevertheless not been without its detractors. In particular, the current U.S. Administration has targeted what it believes are structural issues with the agreement, reopening negotiations to rectify those perceived imbalances. The negotiations, and the U.S. Administration's bellicose rhetoric, put Mexico and Canada on the defensive initially, but they have regrouped and come to the negotiating table with priorities of their own. Will there be a new agreement? Will each side achieve its goals, and if so, at what cost to the current regime? What effects will this process have, both in the short and long term? Come hear from our Institute Law and Policy Experts on the issues, and join in the discussion of these weighty topics.
Survey
Answer these questions yourself and share your thoughts with us by taking our NAFTA perceptions survey
Take the survey
Event Location
Steptoe & Johnson LLP
1330 Connecticut Ave NW
Washington, District of Columbia 20036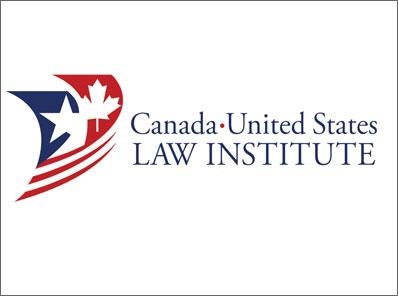 FOR MORE INFORMATION
The Canada-United States Law Institute at Case Western Reserve University School of Law and The University of Western Ontario Faculty of Law
tvp2@case.edu