2018 CUSLI EXPERTS' MEETING: Canada-United States Relations - Looking Forward
Wednesday, November 14th, 2018 8:30 AM - 12:00 PM
The Canada-United States Law Institute at Case Western Reserve University School of Law and The University of Western Ontario Faculty of Law
Webcast Archive Content
Event Description
With the NAFTA renegotiations recently concluded, and other issues of bi-national importance still very much at the fore, it is time to assess where Canada and the United States stand in their storied, if in recent times fraught, relationship. Join our Institute Experts as they discuss the implications of the new Agreement on trade and the relationship between the two countries, as well as their general observations of the current dynamic and what the future holds.

The discussion will be in panel form, focusing on the new trade agreement between the United States, Canada, and Mexico, just concluded after marathon negotiations. Our panel Experts, leaders in the field of trade law and policy, will be:

Kirsten Hillman, Canadian Deputy Ambassador to the United States, formerly Canadian Assistant Deputy Minister of the Trade Agreements and Negotiations Branch
Terence Stewart, Managing Partner at Stewart and Stewart LLP, leading voice on U.S. trade policy
Lawrence Herman, Principle at Herman and Associates, leading voice on Canadian trade law and policy
Richard Cunningham, Partner at Steptoe & Johnson LLP, leading voice on international trade law and policy

These Experts, guided by moderator Dr. Christopher Sands of Johns Hopkins University SAIS, will discuss what comes next for the bi-national relationship. With the agreement concluded, each party country now must take the necessary steps to ratify and implement the new agreement. Will the respective executives and legislatures give their blessing to the updated trade pact? What impacts will the Agreement have on North American business and trade, both intended and unintended? Having reached an agreement after at times harsh rhetoric, what sort of relationship will these two close neighbors create moving forward? Come hear from our Institute's Law and Policy Experts on their visions, and join in the discussion of the Canada – United States legal and policy relationship.
 
Event Location
Steptoe & Johnson LLP
1330 Connecticut Ave NW
Washington, District of Columbia 20036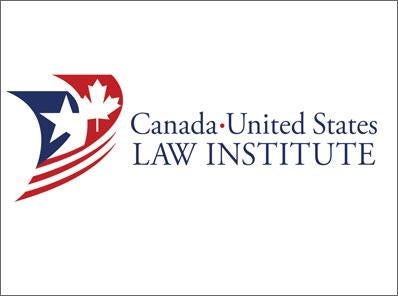 For more information
The Canada-United States Law Institute at Case Western Reserve University School of Law and The University of Western Ontario Faculty of Law tvp2@case.edu