All Nonprofits Are Not Created Equal: The Role of the Commercial Nonprofit
Thursday, October 25th, 2018 4:30 PM - 5:30 PM
The Maxwell J. Mehlman Lecture
Webcast Archive Content
Event Description
Commercial nonprofits* are widely misunderstood. Even key stakeholders, such as governmental authorities, trading partners, consumers, and the media, fail to distinguish commercial nonprofits from charities, tax exempt organizations, and even for-profit entities. However, commercial nonprofits play a critical role in the overall economy, and in the health care sector, in particular. With a clearer understanding of the unique nature of commercial nonprofits, unnecessary and inappropriate barriers to their operations could be minimized or removed, enabling them to make an even greater contribution. The commercial nonprofit might be the best form of organization to realize the promises of a reformed health care market.

*A "commercial nonprofit" is a nonprofit corporation that holds no assets in charitable trust, is fully taxable, and receives all its revenue from the sale of goods and services (rather than donations) in markets also served by for-profit corporations.
Speaker Information
Seth Jacobs is senior vice president and general counsel at Blue Shield of California, a 4 million member nonprofit health plan that serves the state's commercial, individual and government markets. Jacobs is responsible for directing and coordinating corporate legal activities. He also serves as the secretary to the Blue Shield Board of Directors.

A veteran of Blue Shield, Jacobs joined the company in 1996. Previously, he was assistant general counsel for UnitedHealth Group. Prior to that, he served as deputy general counsel of the MetraHealth Companies and held several senior attorney positions with the Travelers Group.

Jacobs earned his bachelor's degree in biology and English at the University of Rochester, and his doctor of law degree at Case Western Reserve University School of Law. He is a licensed attorney in California, Michigan, Ohio and Texas, and he has been a very active leader in several national professional associations, including the Group Health Association of America's Legal Issues Forum and the National Institute for Managed Care Regulation and Education.
Continuing Legal Education Readings
Event Location
Moot Courtroom (A59)
11075 East Blvd.
Cleveland, Ohio 44106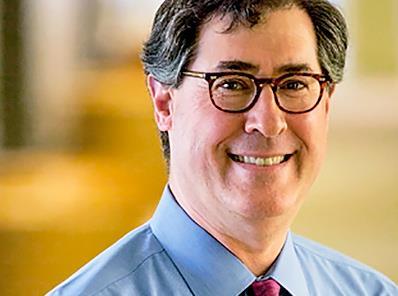 Seth Jacobs
Senior Vice President and General Counsel at Blue Shield of California
This lecture
Free and open to the public
Online registration available or register at the door