The (Almost) Great Unraveling: Can the Quest for Solidarity Survive?
Thursday, September 27th, 2018 4:30 PM - 5:30 PM
The Oliver C. Schroeder Scholar-In-Residence Lecture
Webcast Archive Content
Video: The (Almost) Great Unraveling
Event Description
The lecture will focus on the struggle to maintain the ACA and the essential principle of solidarity on which the law necessarily rests, as well as the limited options, given the unique circumstances of the American psyche, for alternative pathways to a national policy of health care inclusiveness.
Speaker Information
Sara Rosenbaum J.D. is the Harold and Jane Hirsh Professor of Health Law and Policy and Founding Chair of the Department of Health Policy at the Milken Institute School of Public Health, George Washington University. She also holds professorships in GW's Law and Medical Schools and the Trachtenberg School of Public Policy and Public Administration.

Professor Rosenbaum has devoted her career to health justice for populations who are medically underserved as a result of race, poverty, disability, or cultural exclusion. An honored teacher and scholar, a popular speaker, and a widely-read writer on many aspects of health law and policy, Professor Rosenbaum has emphasized public engagement as a core element of her work, providing public service to six Presidential Administrations and twenty-one Congresses. She is best known for her scholarship and advocacy on health care for the poor, civil rights, and national health reform.

Professor Rosenbaum worked for President Clinton, where she directed the drafting of the Health Security Act and designed the Medicaid's Vaccines for Children program. Professor Rosenbaum also advises states, foundations and others on health policy and has served as a testifying expert in landmark litigation to enforce children's rights under Medicaid.

A prolific writer, Professor Rosenbaum also serves as lead author of Law and the American Health Care System, 2d ed. (Foundation Press, 2012), which provides an in-depth exploration of the interaction between law and health care.

A recipient of numerous awards, Professor Rosenbaum is a past Chair of Academy Health and a member of the National Academies of Sciences, Engineering, and Medicine. She also has served on CDC's Director's Advisory Committee and Advisory Committee on Immunization Practice (ACIP). For nearly 25 years Professor Rosenbaum has consulted to CDC on public and private health insurance, Medicaid managed care, and hospital community benefit policy. Between 1997 and 2002 Professor Rosenbaum led a landmark study of Medicaid's transformation to managed care and its implications for public health policy and practice Professor Rosenbaum was a founding Commissioner of Congress's Medicaid and CHIP Payment and Access Commission (MACPAC) and served as its Chair from January 2016 through April 2017.
Continuing Legal Education Readings
Event Location
Moot Courtroom (A59)
11075 East Blvd.
Cleveland, Ohio 44106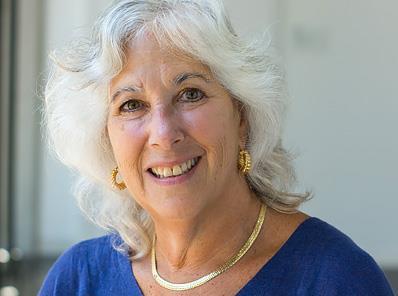 Sara Rosenbaum J.D.
Harold and Jane Hirsh Professor of Health Law and Policy and Founding Chair of the Department of Health Policy at the Milken Institute School of Public Health, George Washington University
THIS LECTURE
Free and open to the public
Online registration available or register at the door