Beyond Obergefell: Ongoing Legal Issues Facing the LGBTQ Community
Wednesday, March 20th, 2019 8:30 AM - 9:30 AM
Louis C. Greenwood Lecture Series
CWRU Law Downtown at the City Club
Webcast Archive Content
Event Description
Three years after the landmark ruling for LGBTQ rights in Obergefell v. Hodges, the LGBTQ community still faces many legal issues in family law, estate planning, parenting, federal and state benefits, discrimination against LGBTQ seniors and transgender issues. While these areas have seen a robust public debate, they have produced little legal guidance.

Adoption, parentage actions, parental rights, surrogacy, polyamory, immigration, estate planning, long-term care facilities, religious freedom, employment - the issues facing the LGBTQ community, and the lawyers representing them, are diverse and complicated. This CLE will endeavor to introduce attendees to the issues and provide some guidance on how to proceed.
Speaker Information
Joan M. Burda has a solo law practice concentrating in estate planning and LGBTQ issues in Lakewood, Ohio.

She is the author of the award-winning book, Estate Planning for Same-Sex Couples, Third Edition (ABA 2015) as well as Gay, Lesbian and Transgender Clients: A Lawyer's Guide (ABA 2008) and An Overview of Federal Consumer Law (ABA 1998) -- out of print but a real page turner.

Joan writes about LGBT legal issues, estate planning and other topics for various online and print publications. She is a featured speaker on LGBT legal issues at national and international conferences and workshops.

She is an Adjunct Professor of Law at Case Western Reserve University School of Law and teaches LGBT Legal Issues and Wills, Trusts and Future Interests. In her spare time, she reviews books for the New York Journal of Books.

Joan is a member of the American Bar Association, the Ohio State Bar Association, the National Lesbian and Gay Bar Association and the American Society of Journalists and Authors.

Joan graduated from Bowling Green State University with a Bachelor of Liberal Studies degree, which means she took what she wanted and skipped all the boring classes. She received her law degree from Pepperdine University School of Law…a school located on a bluff overlooking Malibu--not at all conducive to studying so it's a good thing the first two years were in a converted warehouse in Anaheim. Speaking of which - during law school, Joan worked as a security officer (aka a "mouseifer") at Disneyland.

Joan lives in Lakewood, Ohio with her spouse, Betsy.
Continuing Legal Education Readings
Event Location
The City Club of Cleveland
850 Euclid Avenue
Cleveland, Ohio 44114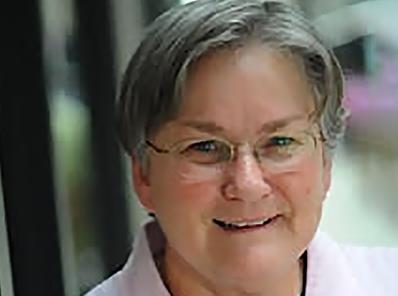 Joan M. Burda
award winning author solo practitioner in estate planning and LGBTQ issues