CANCELLED: How to Launder Millions (and get away with it)
Wednesday, May 15th, 2019 8:30 AM - 9:30 AM
Louis C. Greenwood Lecture Series
CWRU Law Downtown at the City Club
Webcast Archive Content
Event Description
How do you go about hiding nearly $20 million over a decade?

In theory, both United States law and global anti-money laundering standards require banks to report suspicious activity to government law enforcement agencies. Millions of dollars paid by dodgy Ukrainians to unknown companies in Cyprus and then to luxury car dealers in the United States would certainly seem to qualify. Yet, in the cases of Mr. Manafort and Mr. Gates (and no doubt many others with millions tucked away in offshore banks) this system did not result — in the absence of a special counsel — in an investigation of years of possible crimes, let alone indictments.

What can we do (and not do) to fix this problem for the future?
Speaker Information
Richard Gordon teaches courses on financial integrity, banking regulation, and international taxation. Prior to coming to Case Western Reserve, Gordon practiced international tax law in Washington, DC, and later taught courses in tax and corporate governance at the Harvard Law School, where he also served as deputy director of the International Tax Program. After leaving Harvard, Gordon joined the staff of the International Monetary Fund (IMF) where he was senior counsel and senior financial sector expert, and where he worked on sovereign debt restructuring and financial integrity matters.

Following the attacks of September 11, 2001, Gordon served on the select IMF Task Force on Terrorism Finance and co-led the IMF and World Bank's involvement in anti-money laundering and terrorism financing. He was the principal draftsperson of the preventive measures section of the first compliance assessment methodology for the Financial Action Task Force 40 Recommendations. He has participated in a number of FATF 40 compliance assessments in the Caribbean, Africa, Asia and Southeast Asia, and has published numerous scholarly articles, book chapters and research studies on anti-money laundering and terrorism as well as scholarly articles and book chapters on taxation.
Continuing Legal Education Readings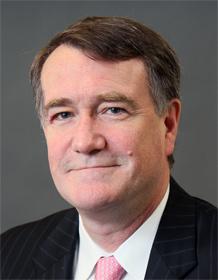 Richard Gordon
Director of the Financial Integrity Institute