The Continuing Salience of the Terrorism Prosecution
Monday, April 16th, 2018 4:30 PM - 5:30 PM
Institute for Global Security Law and Policy Lecture
Webcast Archive Content
Event Description
The U.S. government's power to categorize individuals as terrorist suspects and therefore ineligible for certain long-standing constitutional protections has expanded exponentially since 9/11, all the while remaining resistant to oversight. Professor Wadie Said provides an up-to-date dissection of the government's advantages over suspects in criminal prosecutions of terrorism, which are driven by a preventive mindset that purports to stop plots before they can come to fruition. Professor Said also discusses the background for these controversial policies and practices and then demonstrates how they have impeded the normal goals of criminal prosecution, even in light of a competing military tribunal model. Said explores the emergence of a "terrorist exceptionalism" to normal rules of criminal law and procedure and questions whether the government has overstated the threat posed by the individuals it charges with these crimes, resulting in continuing violations of basic constitutional protections for criminal defendants.
Speaker Information
Wadie Said is a graduate of Princeton University and the Columbia University School of Law, where he served as an articles editor of the Columbia Human Rights Law Review.

Prior to joining the faculty at the University of South Carolina, he was a visiting professor in the Law and Society Program at the University of California, Santa Barbara, and an assistant federal public defender in the Office of the Federal Public Defender for the Middle District of Florida, where he represented one of the defendants in U.S. v. Al-Arian, a complex terrorism conspiracy case. Upon graduation from law school, he served as law clerk to Chief Judge Charles P. Sifton of the United States District Court for the Eastern District of New York, and as a litigation associate in the New York office of Debevoise and Plimpton, where he helped coordinate the firm's pro bono political asylum program.

Professor Said's recent scholarship analyzes the challenges inherent in the modern terrorism prosecution, covering such topics as coercive interrogation, the use of informants, and the ban on providing material support to designated foreign terrorist organizations. He is currently at work on a book, a comprehensive legal analysis of the criminal terrorist prosecution in the United States, which is scheduled to be published by Oxford University Press in 2015. He teaches courses in criminal law, criminal procedure, immigration law, and a seminar on international human rights law.
Continuing Legal Education Readings
Event Location
Moot Courtroom (A59)
11075 East Blvd.
Cleveland, Ohio 44106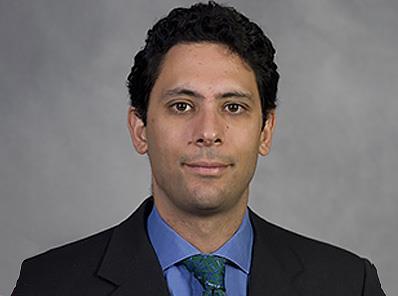 Wadie Said
Professor of Law, University of South Carolina School of Law
THIS LECTURE
Free and open to the public
Online registration available or register at the door
In order to receive Continuing Legal Education (CLE) Credit attendees must be arrive and register with the CLE table prior to the lecture beginning. CWRU Law recommends arriving at least 5 minutes prior to the lecture start time.