Diversity in Clinical Trials ~ Why is it Especially Crucial Today?
Wednesday, October 18th, 2017 4:30 PM - 5:30 PM
Maxwell J. Mehlman Lecture
Webcast Archive Content
Event Description
Adequate and well controlled clinical trials are the holy grail and the sole bases used to evaluate whether any medicine is safe and effective before it is approved for marketing to health care professionals. The big challenge for companies, FDA and international regulatory authorities is ensuring that research participants are truly representative of the patients that will benefit from the medicine. The composition of the population enrolled in a clinical trial should help; but, getting the right clinical subjects to participate is a complex and often difficult prospect. The speaker will discuss why increasing diversity in clinical research is important for 1) improving patient outcomes, 2) decreasing overall cost of therapy and 3) enhancing the knowledge of pharma companies and regulators and, through them, physicians, on which patient will benefit, or not, from a given medicine to enable better patient care and improve customer's overall satisfaction with therapy.
Speaker Information
Paula Taylor Whitfield ('83) recently retired from Eli Lilly, joined the company in 1987 and ascended to her position as the general counsel for Europe, the functional leader of the European Legal group, and a member of the Corporate Law Division's Executive Committee. In Whitfield's 16 years with Lilly, she has served within numerous sectors, ranging from the Information Technology Division through Lilly's Research Laboratories, Global Regulatory Affairs and Medical Division. Her responsibilities have carried her across the globe from Latin America to Europe and recently back to the United States. Early in her career, a supervisor advised Whitfield to "be abundantly clear about where I saw myself within the organization and where I wanted to go in the succeeding years," says Whitfield. "I needed to appropriately communicate my goals and aspirations to those who would have input and insight on my ability to achieve them." Whitfield has also found that being honest and forthright with people she manages is another helpful key. "It is not so important that one be 'liked' but imperative that one be respected. The key is to treat others as you would like to be treated, with honesty, clarity and integrity." Whitfield, a native of Illinois, earned her B.S. degree from Illinois State University and her J.D. from Case Western Reserve University.
 
Continuing Legal Education Readings
Event Location
Moot Courtroom (A59)
11075 East Blvd.
Cleveland, Ohio 44106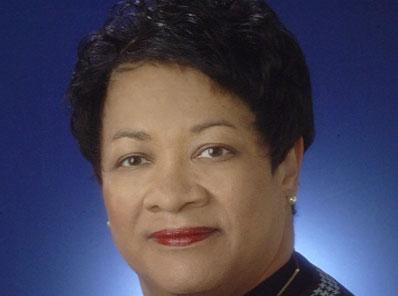 Paula Taylor Whitfield ('83)
THIS LECTURE
Free and open to the public
Online registration available or register at the door