Electronic Health Records and Medical Big Data: Law and Policy
Wednesday, September 12th, 2018 8:30 AM - 9:30 AM
Louis C. Greenwood Lecture Series
CWRU Law Downtown at the City Club
Webcast Archive Content
Video: 55 views 1 0 SHARE SAVE The City Club of Cleveland Streamed live on Sep 12, 2018 Electronic Health Records and Medical Big Data: Law and Policy Sharona Hoffman, Edgar A. Hahn Professor of Law Professor of Bioethics Co-Director of the Law-Medicine
Event Description
The transition from paper medical records to electronic health record (EHR) systems has had a dramatic impact on clinical care. In addition, EHR systems enable the creation of "medical big data," that is, very large electronic data resources that can be put to secondary, non-clinical uses, such as medical research, public health initiatives, quality improvement efforts, and other health-related endeavors. The talk will evaluate what EHR systems and big data have to offer and what their shortcomings are. It will also address how the law has responded to the advent of EHR systems and big data so far. Finally, the talk will conclude with suggestions regarding what more should be done in terms of both regulation and technology in order to make sure that EHR systems and medical big data fulfill their promise and do not endanger patients and the public at large.
Speaker Information
Sharona Hoffman joined the faculty in 1999. She is the Edgar A. Hahn Professor of Law, Professor of Bioethics, and Co-Director of the Law School's Law-Medicine Center. She teaches Health Law courses, Employment Discrimination, and Civil Procedure and was voted First Year Teacher of the Year in 2011 and 2012. She also served as Associate Dean for Academic Affairs from 2006 until 2009 and won the 2014 Distinguished Teacher Award.

Professor Hoffman received her B.A. from Wellesley College, her J.D. from Harvard Law School, an LL.M. in health law from the University of Houston, and an S.J.D. in health law from Case Western Reserve University. Prior to becoming an academic, Ms. Hoffman was a Senior Trial Attorney at the Equal Employment Opportunity Commission in Houston, a litigation associate at O'Melveny & Myers in Los Angeles, and a judicial clerk for U.S. District Judge Douglas W. Hillman (Western District of Michigan).

In 2013, Professor Hoffman was selected by the Robert Wood Johnson Foundation for a scholar-in-residence fellowship in public health law. She has also twice spent a sabbatical semester as a Visiting Scholar at the Centers for Disease Control and Prevention (2007 and 2014) and was a Visiting Scholar at Emory University in 2014 as well. Dr. Hoffman was elected to membership in the American Law Institute in 2017.

Professor Hoffman has published over sixty articles and book chapters on health law and civil rights issues. She has developed particular expertise and a national reputation in the area of health information technology. Her work has appeared in the Georgetown Law Journal, William & Mary Law Review, and Boston College Law Review, among many other journals. She is the author of two books: Aging with a Plan: How a Little Thought Today Can Vastly Improve Your Tomorrow (Praeger 2015) and Electronic Health Records and Medical Big Data: Law and Policy (Cambridge University Press 2016). Professor Hoffman has lectured throughout the United States and internationally and has been widely quoted in the press.
Continuing Legal Education Readings
Event Location
The City Club of Cleveland
850 Euclid Avenue
Cleveland, Ohio 44114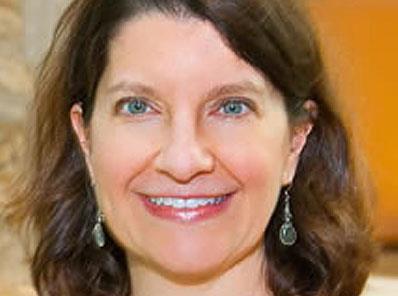 Sharona Hoffman
Edgar A. Hahn Professor of Law Professor of Bioethics Co-Director of the Law-Medicine Center
THIS LECTURE
Free and open to the public
Registration open at 8:00 AM