Hiding in Plain Sight: The International Family Law Issues Lawyers and Judges Miss
Tuesday, February 20th, 2018 4:30 PM - 5:30 PM
Webcast Archive Content
Video: Hiding in Plain Sight: The International Family Law Issues Lawyers and Judges Miss
Event Description
When people think of "International Law", they typically think of extraordinary events such as war-crimes, genocide, international conflicts; newsworthy events bigger than their own lives and experiences. Yet, this is not always true. As globalized economies expand, the world "gets smaller" and people are more apt to marry or have a child with someone from a country other than their own or to relocate for a job opportunity. More often than is generally recognized - even by lawyers, judges and those who work in and practice family law - people wander into the realm of International Law when they separate, get divorced or wish to relocate. Many lawyers and judges fail to consider the international dimensions, problems and opportunities that become manifest in these situations. This lecture is intended to give insight and to help lawyers and jurists recognize when a family law scenario touches on the multi-lateral treaty known as the 1980 Hague Abduction Convention ("The Hague Convention on the Civil Aspects of International Child Abduction) and other international issues. This lecture is relevant for attorneys working in family law and international law.
Speaker Information
Andrew Zashin works extensively in all facets of domestic relations law including divorce, dissolution, child custody, support issues, marital settlement agreements, and equitable property divisions. In his distinguished career, Andrew has received numerous accolades for his capabilities and effective representation of his clients. Andrew has been named a Fellow of both the American Academy of Matrimonial Lawyers and the International Academy of Matrimonial Lawyers. In 2007 and 2008, Worth Magazine (Robb Report) named Andrew to its list of the "Top 100" attorneys in the nation. For the past 10 years, Andrew has also been named in the elite lawyers rating guide, "Best Lawyers in America," and was designated Lawyer of the Year for Family Law in Cleveland for 2013. Martindale-Hubbell, a well‐known national lawyer rating guide, has awarded Andrew its highest rating. This rating is reserved for lawyers who have "reached the heights of professional excellence" and "the highest levels of skill and integrity."

With respect to financial issues of divorce litigation, Andrew practices in the following areas:
evaluating and dividing business and partnerships interests
crafting complex property settlements
drafting long and short term spousal support arrangements
accounting for the misappropriation and hiding of marital assets
enforcing and challenging pre-nuptial contracts and
vacating divorce entries on the basis of fraud and non-disclosure of assets.
In connection with child custody matters, Andrew is experienced with the following:
allocating parental rights and responsibilities
representing parents in custody disputes between states and countries
drafting shared parenting plans and visitation schedules
advising and litigating issues covering parental relocation
computing complex child support calculations
litigating domestic violence and sexual abuse issues and
analyzing and utilizing psychological expert testimony concerning the "best interests of the child"
Besides representing parents with custody matters inside of Ohio, Andrew has a wealth of experience working beyond the boundaries of Ohio. Child custody cases are complicated by an alphabet soup of laws and treaties that make already difficult situations more difficult. Andrew and the team of domestic relations lawyers at Zashin & Rich have experience dealing with national laws like the Uniform Child Custody Jurisdiction and Enforcement Act, Parental Kidnapping Prevention Act, and others related to child custody matters between the states. Also, Andrew is experienced in handling international child custody matters. Andrew and the domestic relations lawyers at Zashin & Rich have represented parents in the United States and overseas in relation to the implementation and enforcement of The Hague Convention on the Civil Aspects of International Child Abduction.

Andrew is an Adjunct Professor at Case Western Reserve University School of Law where he teaches an advanced family law course. Andrew has published numerous articles regarding family law topics and regularly presents and lectures on family law related topics. He is regularly sought as a legal commentator and analyst for regional and national media. He has been quoted in or made appearances on the New York Times, Associated Press, The Today Show, CNN, The Anderson Cooper Show, MSNBC, National Public Radio (NPR "The Here and Now") and many others.
Continuing Legal Education Readings
Event Location
Moot Courtroom (A59)
11075 East Blvd.
Cleveland, Ohio 44106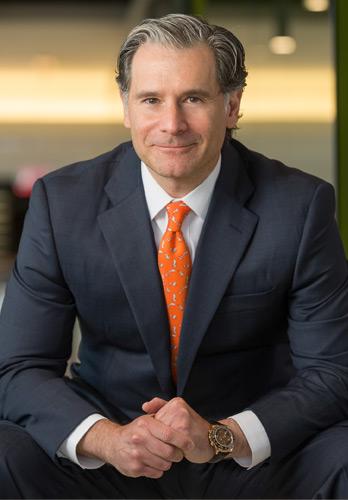 Andrew Zashin
Co‐Managing Partner of Zashin & Rich Co., L.P.A.