International Law and Policy in the Age of Trump
Friday, September 14th, 2018 8:30 AM - 5:00 PM
The Frederick K. Cox International Law Center
$100.00 FOR CASE LAW ALUMNI
$200.00 FOR ALL OTHER ATTORNEYS
Webcast Archive Content
Video: International Law & Policy in the Age of Trump - Part 1 -- International Law & Policy in the Age of Trump - Part 2 -- International Law & Policy in the Age of Trump - Part 3 -- International Law & Policy in the Age of Trump - Part 4 -- International Law &
Event Description
The Conference will feature two dozen former government officials, NGO officers, distinguished academics and leading practitioners from all sides of the political spectrum who will discuss financial integrity and foreign entanglements, withdrawal from treaties and accords, developments concerning immigration and human rights, and the administration's response to rogue regimes.

This conference is organized by the law school's Frederick K. Cox International Law Center and is co-sponsored by its Center for Professional Ethics, as well as the Inamori International Center for Ethics and Excellence, the American Society of International Law, the Greater Cleveland International Lawyer's Group, and the Cleveland Council on World Affairs.
Speaker Information
John Bellinger
Partner at Arnold and Porter, heads the firm's public international law practice. He joined the firm in 2009, after holding several senior Presidential appointments in the US government, including as The Legal Adviser to the Department of State from 2005 to 2009 under Secretary of State Condoleezza Rice and Senior Associate Counsel to the President and Legal Adviser to the National Security Council (NSC) at the White House from 2001-2005. Mr. Bellinger represents individuals, corporations, and sovereign governments in litigation in US courts and before international institutions. He has extensive experience in US foreign relations litigation involving the Alien Tort Statute, the Foreign Sovereign Immunities Act, and the immunities of foreign governments and government officials. He also advises clients on other public international law matters, including international humanitarian law and human rights law and treaty law. He also counsels US and foreign clients on national security legal and policy issues, including US and multilateral financial sanctions and asset controls, the extraterritorial application of US criminal and civil laws, and transactions reviewed by the Committee on Foreign Investment in the United States (CFIUS).

Chambers reports that Mr. Bellinger has "second-to-none experience in public international law, international litigation and foreign sovereign immunity" and that his "experience at the highest levels of the Executive branch...gives him a distinct and important vantage point on legal issues."

As the State Department Legal Adviser-a Senate-confirmed position and the most senior international lawyer in the US Government-Mr. Bellinger directed more than 170 lawyers on domestic and international law matters affecting US foreign relations. Before joining the State Department, Mr. Bellinger managed Secretary Rice's confirmation process and co-directed her State Department transition team. In 2009, Mr. Bellinger received the Secretary of State's Distinguished Service Award.

Mr. Bellinger has argued cases before the International Court of Justice (Mexico v. United States – (Medellin)) and the Iran-United States Claims Tribunal in The Hague. He has appeared on numerous briefs in US federal courts, including the Supreme Court, in litigation involving international law issues.

As Legal Adviser to the NSC, Mr. Bellinger advised the President, Cabinet officials, the National Security Adviser, and NSC staff on a wide variety of national security and international law issues. He was present in the White House during the 9/11 attacks was one of the principal drafters of the legislation that created the Director of National Intelligence. Prior to his service in the Bush Administration, Mr. Bellinger served as Counsel for National Security Matters in the Criminal Division at the US Department of Justice (1997-2001) Of Counsel to the Senate Select Committee on Intelligence (1996) General Counsel of the Commission on the Roles and Capabilities of the US Intelligence Community (1995-1996) and Special Assistant to Director of Central Intelligence William Webster (1988-1991). Mr. Bellinger is an Adjunct Senior Fellow in International and National Security Law at the Council on Foreign Relations. He speaks regularly about international law matters on US and international television and radio, lectures at US and foreign universities and law schools and he has testified before Congress on numerous occasions on international law issues. He is the author of many law review articles and op-eds on international law, including op-eds in The Washington Post, The New York Times, and The Wall Street Journal. Mr. Bellinger is a senior contributor to the Lawfare blog.

Mr. Bellinger is a member of the Secretary of State's Advisory Committee on International Law one of four US Members of the Permanent Court of Arbitration in The Hague and a member of the US "National Group", which nominates judges to the International Court of Justice. He is also a member of the Council on Foreign Relations, the American Society of International Law, the Council of the American Law Institute, the board of the American Ditchley Foundation, and the advisory committee of Foreign Affairs magazine.

Mr. Bellinger is a graduate of Princeton University's Woodrow Wilson School of Public and International Affairs, and he holds an MA in Foreign Affairs from the University of Virginia and a JD from Harvard Law School, where he was an editor of the Harvard International Law Journal.
Michael Benza
Benza received his Bachelor of Arts (1986) and law degree (1992) from Case Western Reserve University. He also received a Master of Arts degree in Clinical Psychology (1988) from Pepperdine University. He was the 1992 Biskind Fellow from CWRU School of Law and spent a year working for the Legal Resources Centre, a civil and human rights law firm in South Africa. Upon returning to the States, he spent four years in the Capital Defense Unit at the Office of the Ohio Public Defender. He was assistant counsel at the Cleveland Bar Association working with the Certified Grievance Committee as well as other committees. Professor Benza teaches Criminal Law, Criminal Procedure I, Death Penalty Issues, the Death Penalty Lab, Federal Prisoner Rights, International Perspectives on the Death Penalty, as well as coaching the International Criminal Court moot court team and he previously coached the Mock Trial team. The Student Bar Association selected Professor Benza as the Professor of the Year in 2007, 2008, 2009, 2010, 2011, 2013 and 2014. In 2009 Professor Benza was elected as an alumni member to the Society of Benchers.

Professor Benza continues to represent death row inmates in state courts and federal habeas proceedings. He has litigated capital cases in state trial courts, state appellate and post-conviction courts, and federal courts including arguing Smith v. Spisak, 130 S.Ct. 676 (2010), before the Supreme Court of the United States.
Josh Blackman
Professor of Law at the South Texas College of Law Houston who specializes in constitutional law, the United States Supreme Court, and the intersection of law and technology. Josh is the author of the critically acclaimed Unprecedented: The Constitutional Challenge to Obamacare.

Josh was selected by Forbes Magazine for the "30 Under 30" in Law and Policy. Josh has testified before the House Judiciary Committee on the constitutionality of executive action on immigration. He is an adjunct scholar at the Cato Institute. Josh is the founder and President of the Harlan Institute, the founder of FantasySCOTUS, the Internet's Premier Supreme Court Fantasy League, and blogs at JoshBlackman.com. Josh leads the cutting edge of legal analytics as Director of Judicial Research at LexPredict. Josh is the author of over two dozen law review articles, and his commentary has appeared in The New York Times, Wall Street Journal, Washington Post, USA Today, L.A. Times, and other national publications.

Josh clerked for the Honorable Danny J. Boggs on the U.S. Court of Appeals for the 6th Circuit and for the Honorable Kim R. Gibson on the U.S. District Court for the Western District of Pennsylvania. Josh is a graduate of the George Mason University School of Law.
Todd F. Buchwald
Served as Special Coordinator for the State Department's Office of Global Criminal Justice from December 2015 through July 2017, and was conferred the rank of Ambassador by President Obama in July 2016. Prior to assuming this position, Mr. Buchwald served as a career lawyer in the Department's Office of the Legal Adviser, including as the Assistant Legal Adviser for Political-Military Affairs during the Clinton and Bush Administrations, and the Assistant Legal Adviser for United Nations Affairs during the Bush and Obama Administrations. Before becoming Assistant Legal Adviser, Mr. Buchwald served as an attorney in the Office of White House Counsel under President Reagan. He is a Residential Scholar at the Woodrow Wilson Center in Washington, Tom A. Bernstein Genocide Prevention Fellow for the U.S. Holocaust Memorial Museum, Professorial Lecturer in Law at George Washington University Law School, and a member of the Executive Council of the American Society of International Law. Mr. Buchwald has been the recipient of numerous Presidential Rank Awards, Superior Honor Awards, and State Department performance awards, as well as recipient of the Justice Tom C. Clark Award (outstanding attorney in the federal government). He has published a variety of scholarly articles, including on the legality of use of force in Iraq, United States security assistance programs, and the crime of aggression.
Juscelino F. Colares
The Schott-van den Eynden chair in Business Law and Associate Director of the Frederick K. Cox International Law Center at Case Western Reserve University School of Law. Colares teaches courses in civil procedure, international business law and international environmental law. His scholarship explores interjurisdictional problems that emerge in litigation involving conflicts between domestic regulatory law and international trade, environmental and business norms. Colares's research has appeared in leading peer-reviewed journals and law reviews, including the Journal of Empirical Legal Studies, Journal of International Economic Law, Journal of World Trade, Jurimetrics, Revista dos Tribunais(Brazil), Columbia Journal of European Law, Cornell International Law Journal, Georgetown International Environmental Law Review and Vanderbilt Journal of Transnational Law.

A former clerk for the Hon. Jean-Louis Debré, Chief Justice of the Conseil constitutionnel (the French Constitutional Court) (2008-09 term), Colares was also a visiting professor at Ecole normale supérieure in Paris. Prior to becoming a law professor, Colares, a Brazilian-born, naturalized U.S. citizen, practiced at Dewey Ballantine, LLP in Washington, D.C., where he litigated trade cases before federal agencies, federal courts and NAFTA panels. A versatile scholar, lawyer and economist, Colares was recently reappointed by the Office of the United Trade Representative to serve on the United States Roster of NAFTA Chapter 19 (Trade) Panelists.
Avidan Y. Cover
Associate Professor of Law at the Case Western Reserve University School of Law and Director of the Institute for Global Security Law & Policy. Cover teaches in the Civil Rights and Human Rights Clinic in the Milton A. Kramer Law Clinic Center, where he supervises students representing clients in civil lawsuits primarily in the areas of civil rights, including freedom of speech, unlawful force, and housing discrimination as well as documenting human rights abuses. He also teaches Race and American Law and International Humanitarian Law. Cover's scholarship focuses on human rights, civil rights, and national security law. He has appeared in numerous news media, including The New York Times, Washington Post, BBC, CNN, MSNBC, CSPAN, FOX News, and Court TV.

Prior to his appointment at Case Western Reserve, Cover taught at the Seton Hall University School of Law, where he supervised the Urban Revitalization Project in Newark, New Jersey. In addition, he was a Gibbons Public Interest and Constitutional Law Fellow from 2007 to 2009 during which time he litigated prisoner's rights, same-sex marriage, national security and education cases in federal and state court. Cover also served as Senior Counsel in Human Rights First's Law and Security Program where he researched and analyzed U.S. military and intelligence agencies' interrogation and detention policies and practices. He holds a BA degree from Princeton University.
Aleksandar Cuic
Received his Juris Doctorate from the Cleveland Marshall School of Law and is admitted to practice law in the State of Ohio. He also received a Masters in Business Administration from the Cleveland State University College of Business. Aleksandar oversees the firm's litigation practice, focusing largely on removal/deportation defense matters and general litigation. He is also well-versed in the firm's family-based immigration practice, which includes preparation of immigrant visas, consular processing and naturalization and citizenship matters. His background in legal ethics is a trademark of both his practice style and is a value that is prized by the firm. Aleksandar is a graduate of Bowling Green State University, where he majored in International Business and Russian Language/Culture. Prior to his arrival at Robert Brown LLC, Aleksandar was a solo practitioner, working in the field of general litigation and legal ethics.
Richard Cunningham
Partner, Steptoe & Johnson LLP, International Trade. Mr. Cunningham has been recognized for more than 40 years as one of America's leading international trade lawyers. His practice includes the handling of antidumping and countervailing duty cases for both petitioning US industries and respondent exporters and governments, as well as advising corporate and governmental clients in trade negotiations and other trade policy matters. Mr. Cunningham also litigated some of the most significant WTO dispute settlement cases.

Mr. Cunningham has helped numerous US and foreign companies develop and implement international trade strategies to overcome market access barriers, to use US and international trade laws to address competitiveness issues, to maximize the benefits of intellectual property rights and to obtain assistance (including relief from imports) in competing with international rivals.
The Honorable Sue E. Eckert
Adjunct Senior Fellow at the Center for a New American Security, where she focuses on issues at the intersection of economics and national security. Research interests include economic statecraft, sanctions, terrorism and proliferation financing, and cybersecurity. She also is an adjunct professor of law at Case Western Reserve Law School, teaching in the first master's degree program in financial integrity.

She was appointed by President Clinton and confirmed by the U.S. Senate as Assistant Secretary of Commerce for Export Administration (1993-1997), responsible for dual-use export control policy and defense industrial base programs. Previously, she was a member of the professional staff of the U.S. House of Representative's Committee on Foreign Affairs, where she oversaw national security/nonproliferation, international trade, and technology transfer issues.

From 1998-2016, Ms. Eckert was Senior Fellow at Brown University's Watson Institute for International and Public Affairs where she directed projects on U.N. targeted sanctions, terrorist financing, and economic security. Recent publications include: Targeted Sanctions: The Impacts and Effectiveness of UN Action (2016, Cambridge University Press) The Compendium of the High Level Review of UN Sanctions (resulting from the 2014-15 initiative supported by five Member States and led by Ms. Eckert and colleagues to strengthen the implementation of U.N. sanctions) and the "The Role of Sanctions" in The UN Security Council in the 21st Century. She also collaborates with the U.S. Naval War College, hosting biannual cybersecurity workshops and forming a new political economy of security initiative of scholars.

She co-led an international research initiative (Targeted Sanctions Consortium) of more than 50 scholars and practitioners examining the impacts and effectiveness of United Nations targeted sanctions, resulting in the creation of two new databases and a new online tool, SanctionsApp. Working extensively with national governments and U.N. bodies to enhance instruments of collective security, Ms. Eckert co-authored Targeted Financial Sanctions: A Manual for Design and Implementation and the series of "Watson Reports" to address due process concerns in sanctions designations, participated in multilateral initiatives (the Interlaken, Bonn-Berlin, and Stockholm Processes), and organized workshops, simulations, and training for the Security Council and Member States, among others.

Ms. Eckert has served as a consultant and member of numerous working groups and committees addressing security and technology issues, including the National Academy of Sciences Committee on Deterring Cyberattacks, and the Resource Group advising the United Nations High-Level Panel on Threats, Challenges, and Change. She has testified before the U.S. Congress and Canadian Parliament (2016), United Nations and European committees, and participated in numerous other international fora and is a frequent commentator on international security issues.
Richard Gordon
CWRU School of Law, Director, Financial Integrity Institute teaches courses on financial integrity, banking regulation, and international taxation. Prior to coming to Case Western Reserve, Gordon practiced international tax law in Washington, DC, and later taught courses in tax and corporate governance at the Harvard Law School, where he also served as deputy director of the International Tax Program. After leaving Harvard, Gordon joined the staff of the International Monetary Fund (IMF) where he was senior counsel and senior financial sector expert, and where he worked on sovereign debt restructuring and financial integrity matters. Following the attacks of September 11, 2001, Gordon served on the select IMF Task Force on Terrorism Finance and co-led the IMF and World Bank's involvement in anti-money laundering and terrorism financing. He was the principal draftsperson of the preventive measures section of the first compliance assessment methodology for the Financial Action Task Force 40 Recommendations. He has participated in a number of FATF 40 compliance assessments in the Caribbean, Africa, Asia and Southeast Asia, and has published numerous scholarly articles, book chapters and research studies on anti-money laundering and terrorism as well as scholarly articles and book chapters on taxation.
Lawrence L. Herman
Lawrence L. Herman, Principal, Herman and Associates, Senior Fellow, the C.D. Howe Institute. Mr. Herman is a graduate of the University of Saskatchewan (B.A., 1966) and the University of Toronto Law Faculty (1969).

After being called to the Bar in 1970, he served in the Canadian Foreign Service in the 1970's in a variety of posts, at the United Nations in Geneva and in Ottawa, representing Canada in numerous international conferences and meetings, including the GATT, OECD and the UN Conference on the Law of the Sea. Prior leaving the External Affairs Department in 1980, he was the head of the Department's Economic and Treaty Law Section in the Legal Bureau. In private law practice, Mr. Herman appeared on behalf of Canada in the International Court of Justice in the Gulf of Maine boundary case in 1984.

For many years, he has concentrated his legal practice on international trade and business transactions, representing private sector clients, governments and international agencies, dealing particularly with the GATT/WTO, FTA and NAFTA (where he acts as counsel before dispute-resolution bodies).

He regularly represents clients at the Canadian International Trade Tribunal (CITT), in the courts and before Parliamentary committees.

Mr. Herman is Chair of the CITT's National Advisory Committee and a member of the Trade Expert Advisory Council of the Canadian Department of International Trade. He had been a member of the Market Access Advisory Group (MAAG) of the International Trade Department providing advice on business issues in the WTO Doha Round negotiations. He has been a member the Executive Board of the Canada-US Law Institute since 2009. Mr. Herman was on the Council of the International Bar Association's Energy Section for many years and served as chair of the Trade Policy Committee of the Canadian Manufacturers and Exporters and a member of the International Affairs Committee of the Canadian Chamber of Commerce and several other business and government trade policy organizations. From 1990-1993, he was the Chairman of the Canada-Taiwan Business Association. In 2007, he was appointed Director, Task Force on Trade and Investment Rules of the World Energy Council, London, UK.

He was named a Senior Fellow of the C.D. Howe Institute in 2011 and sits on the International Economic Policy Council and the National Policy Council of that well-respected think-tank . Lawrence Herman has been recognized as a leading lawyer by the Lexpert/American Lawyer Guide to the Leading 500 Lawyers in Canada, the Canadian Legal Lexpert Directory, the Lexpert Guide to the Leading US/Canada Cross-Border Litigation Lawyers in Canada, Best Lawyers in Canada and Chambers Global.

Lexpert bestowed him with its Zenith Award in 2012 for his contributions to the field of international trade law. In March 2017, he received the Canada-US Law Institute's Sidney Picker Award for his contributions to the work of that organization.

Mr. Herman regularly lectures on international law at Canadian law schools and business faculties. He was the CUSLI Distinguished Lecturer at Western University Law School in November 2016.

As a sometime journalist, he was op-ed columnist on international trade and business for the Financial Post (Toronto) from 1993 to 1998 and contribute frequently to The Globe and Mail and other newspapers.

Together with numerous articles in legal and business journals, Lawrence Herman has written several text books: Canadian Trade Remedy Law & Practice (1997), Canadian Trade Law (2008) and, most recently, Export and Import Controls, Sanctions and Other Trade Restrictions (2010). Among other non-professional activities, he has served on the boards of Heritage Toronto, the Canadian Institute of International Affairs and Jazz.FM.91, a public radio station in Toronto. Currently, he is Chair of the Toronto Summer Music Festival and a board member of the Council for Business and the Arts, a not-for-profit corporation advocating closer ties between Canadian performing arts organizations and the private sector.
Jamil N. Jaffer
Currently serves as the Founder of National Security Institute and as an Adjunct Professor of Law and Director of the National Security Law & Policy Program at the Antonin Scalia Law School at George Mason University, where he teaches classes on counterterrorism, intelligence, surveillance, cybersecurity, and other national security matters. Jamil is also a Visiting Fellow at the Hoover Institution, is affiliated with Stanford University's Center for International Security and Cooperation, and recently served as a clerk to Justice Neil M. Gorsuch of the United States Supreme Court.

Jamil also currently serves as Vice President for Strategy & Business Development at IronNet Cybersecurity, a startup technology firm founded by former National Security Agency Director Gen. Keith Alexander (ret.) and former National Counterterrorism Center Director Matt Olsen. Jamil is also an advisor to Beacon Global Strategies, a strategic advisory firm specializing in international policy, defense, cyber, intelligence, and homeland security, and is also an advisor to 4iQ, a startup technology company focused on deep and dark web intelligence and identity theft protection.

Prior to his current positions, Jamil served as the Chief Counsel and Senior Advisor for the Senate Foreign Relations Committee, where he worked on key national security and foreign policy issues, including leading the drafting of the proposed Authorization for the Use of Military Force against ISIS in 2014 and 2015, the AUMF against Syria in 2013, and revisions to the 9/11 AUMF against al Qaeda. Jamil was also the lead architect of the Iran Nuclear Agreement Review Act and two sanctions laws against Russia for its intervention in Ukraine. Prior to joining SFRC, Jamil served as Senior Counsel to the House Intelligence Committee where he led the committee's oversight of NSA surveillance, NRO, and NGA matters, as well as intelligence community-wide counterterrorism matters. Jamil was also the lead architect of the Cyber Intelligence Sharing and Protection Act, the initial version of the cybersecurity legislation signed into law in 2015.

In the Bush Administration, Jamil served in the White House as an Associate Counsel to the President, handling Defense Department, State Department, and Intelligence Community matters. In that capacity, Jamil also served as one of the White House Counsel's primary representatives to the National Security Council Deputies Committee.

Prior to the White House, Jamil served in the Justice Department as Counsel to the Assistant Attorney General for National Security, where he focused on counterterrorism and intelligence matters. At the National Security Division, Jamil was one of the primary brief writers on In re: Directives, the first ever two-party litigated matter in the FISA Court and only the second case before the FISA Court of Review in its 30-year history. Jamil also led the National Security Division's efforts on the President's Comprehensive National Cybersecurity Initiative, including the drafting of NSPD-54/HSPD-23, and related classified matters. For his work on these matters, Jamil was awarded the Assistant Attorney General's Award for Special Initiative and was among the group of lawyers awarded the Director of National Intelligence's 2008 Legal Award (Team of the Year – Cyber Legal).

Jamil also served in other positions in the Justice Department, including in the Office of Legal Policy, where he worked on the confirmations of Chief Justice John G. Roberts, Jr. and Justice Samuel A. Alito, Jr. to the United States Supreme Court.

Jamil also served as a lawyer in private practice at Kellogg Huber, a Washington, DC-based litigation boutique, as a policy advisor to Congressman Bob Goodlatte (R-VA), and as a staff member or senior advisor on a number of political campaigns, including two presidential campaigns and a presidential transition team. While in law school, Jamil was a member of the University of Chicago Law Review, managing editor of the Chicago Journal of International Law, and National Symposium Editor of the Harvard Journal of Law & Public Policy. Following law school, Jamil served as a law clerk to Judge Edith H. Jones of the United States Court of Appeals for the Fifth Circuit and, later in his career, as a law clerk to then-Judge Neil M. Gorsuch when he first joined the United States Court of Appeals for the Tenth Circuit.

Jamil has published multiple op-eds and academic articles on foreign policy, counterterrorism, cybersecurity, encryption, and intelligence matters, and is the co-author of a book chapter with former CIA Director Gen. Mike Hayden on ISIS, al Qaeda, and other international terrorist groups in CHOOSING TO LEAD: AMERICAN FOREIGN POLICY FOR A DISORDERED WORLD (2015), a book chapter on surveillance in the ABA's LAW OF COUNTERTERRORISM (2011), and a number of op-eds and policy papers on counterterrorism and cybersecurity matters with former Attorney General Michael B. Mukasey and former NSA Director General Keith Alexander.

Jamil has previously taught graduate-level courses in intelligence law and policy at the George Washington University's Elliott School of International Affairs and at the National Intelligence University and currently serves on the Board of Directors for the Center for Intelligence Policy, on the Board of Advisors for the Concordia Summit, on the Executive Committee of the International Law and National Security Practice Group for the Federalist Society, on the Strategic Advisory Committee for the Global Cyber Alliance, as a member of the Center for a New American Security Task Force on Artificial Intelligence and National Security, and on the Advisory Board for the Foundation for the Defense of Democracies' Cyber Economic-Enabled Warfare Project.

Jamil has also testified before committees of the U.S. Senate and House of Representatives on counterterrorism, cybersecurity, and other national security matters and has recently appeared on a range of national television and radio outlets including CNN, Fox News, Fox Business, MSNBC, and National Public Radio, and in various print and online publications, including the New York Times, Wall Street Journal, and the Washington Post on a range of national security matters including counterterrorism, surveillance, encryption, cybersecurity, and foreign policy issues.

Jamil holds degrees from UCLA (BA, cum laude), the University of Chicago Law School (JD, with honors), and the United States Naval War College (MA, with distinction)
James C. Johnson
Adjunct Professor of Law (International Law Research Lab, International Criminal Law, Human Rights) and is a Co-Director of the Henry King War Crimes Research Office. He also organizes the annual International Humanitarian Dialog Conference in Chautauqua, New York, which is co-sponsored by the Cox Center. Professor Johnson served as Chief of Prosecutions for the Special Court for Sierra Leone, and was involved in the prosecution of former Liberian President Charles Taylor. He also served as President and CEO of the Robert H. Jackson Center and is retired from the U.S. Army where he served 20 years as a Judge Advocate. Professor Johnson has worked with students to prepare research memoranda for the Special Tribunal for Lebanon, the Extraordinary Chambers in the Courts of Cambodia, the Military Commissions for Prosecution of Al Qaeda Terrorists, the U.S. Coast Guard, and Interpol.
Eugene Kontorovich
Teaches at Northwestern University School of Law. He specializes in constitutional law, federal courts, and public international law. He is one of the world's preeminent experts on universal jurisdiction and maritime piracy, as well as international law and the Israel-Arab conflict.

Prof. Kontorovich has published over thirty major scholarly articles and book chapters in leading law reviews and peer-reviewed journals in the United States and Europe, including the American Journal of International Law, International Review of Law & Economics, Stanford Law Review, California Law Review, University of Pennsylvania Law Review, Virginia Law Review, and many more. His scholarship has been cited in leading foreign relations and international law cases in the U.S. federal courts and abroad.
He is the co-editor of the newly-published book, Economics Analysis of International Law (Edward Elgar 2016). 

His expertise is often sought out and quoted by major news organizations such the New York Times, Wall Street Journal, NPR News, The New Yorker, L.A.Times, and numerous television and radio programs. Prof. Kontorovich's popular writings have appeared in the New York Times, Wall Street Journal, Los Angeles Times, POLITICO, Commentary, Haaretz, and numerous other leading publications. 

He is also a regular contributor to the Washington Post's Volokh Conspiracy legal blog. 

Prof. Kontorovich is one the world's preeminent experts on international law and the Israeli-Arab conflict. As such, he is regularly called on to advise legislators and cabinet members in the U.S., Israel, and Europe. Prof. Kontorovich has testified before Congress, and spoken to the European Parliament and Israeli Knesset, and served as a consultant for the U.S. Defense Department. Prof. Kontorovich also plays a leading role in the drafting of U.S. state laws dealing with Israel boycotts. He is also a widely sought after speaker to professional, academic and communal groups. 

He attended the University of Chicago for college and law school, and ultimately taught there. After law school, he clerked for Judge Richard Posner on the United States Court of Appeals for the Seventh Circuit. He has been honored with a fellowship at the Institute for Advanced Study in Princeton, in 2011-12, and with the Federalist Society's prestigious Bator Award, given annually to a young scholar (under 40), for outstanding scholarship and teaching. 

In a previous career, he was a newspaperman at Wall Street Journal, the New York Post, and the Forward. 
David Leopold 
He has diverse immigration, visa, and citizenship practice focuses on employment- and family-based immigration, the representation of employers in Form I-9 compliance matters, complex removal cases including administrative trials and appeals, and federal court litigation. Mr. Leopold is the past president and past general counsel of the Washington, D.C.-based American Immigration Lawyers Association (AILA), the premier bar association of immigration lawyers and professors in the U.S. A nationally recognized immigration reform advocate, writer, and public speaker, Mr. Leopold has testified as an immigration law expert before the U.S. Congress and frequently writes for MSNBC.com, CNN.com, TPM.com, USA Today, The Hill, and Huffington Post. His analyses of cutting-edge immigration issues frequently appears in major media outlets including The New York Times, The Washington Post, The Los Angeles Times, Politico, Mother Jones, and CNN. 
Elisa Massimino 
Former President and Chief Executive Officer of Human Rights First, one of the nation's leading human rights advocacy organizations. Established in 1978, Human Rights First's mission is to ensure that the United States is a global leader on human rights. The organization works in the United States and abroad to promote respect for human rights and the rule of law. Massimino leads a staff of 100 with offices in New York City, Washington, D.C., and Houston. Massimino joined Human Rights First as a staff attorney in 1991 to help establish the Washington office. From 1997 to 2008 she served as the organization's Washington Director. Previously, Massimino was a litigator in private practice at the Washington law firm of Hogan & Hartson, where she was pro bono counsel in many human rights cases. Before joining the legal profession, she taught philosophy at several colleges and universities in Michigan. Massimino has a distinguished record of human rights advocacy in Washington. As a national authority on human rights law and policy, she has testified before Congress dozens of times and writes frequently for mainstream publications and specialized journals. Since 2008, the influential Washington newspaper The Hill has consistently named her one of the most effective public advocates in the country. 

Massimino appears regularly in major media outlets and speaks to audiences around the country. She has written for and been quoted in numerous print and online news sources, including: New York Times, Washington Post, Wall Street Journal, Los Angeles Times, USA Today, and other global publications. She has been featured on ABC News, NBC Dateline, The Newshour with Jim Lehrer, MSNBC, CNN, National Public Radio, BBC, and many other news outlets. 

The daughter of a nuclear submarine commander, Massimino was instrumental in the organization's efforts to assemble a group of retired generals and admirals to speak publicly against policies authorizing the torture of prisoners in U.S. custody. This coalition of military leaders has played a pivotal role in the effort to restore compliance with the Geneva Convention's standard for treatment of prisoners. 

Massimino holds a law degree from the University of Michigan where she was an editor of the Journal of Law Reform. She holds a Master of Arts in philosophy from Johns Hopkins University, and is a Phi Beta Kappa graduate of Trinity University in San Antonio, Texas. Massimino serves as an adjunct professor at Georgetown University Law Center, where she teaches human rights advocacy, and has taught international human rights law at the University of Virginia and refugee law at the George Washington University School of Law. She is a member of the Council on Foreign Relations and the bar of the United States Supreme Court. 
Michael Scharf 
He is Dean of the CWRU Law School, Director of the Frederick K. Cox International Law Center, and host of "Talking Foreign Policy," a radio program broadcast on WCPN 90.3 FM (Cleveland's NPR station). In addition, he serves as Managing Director of the Public International Law and Policy Group, a Nobel Peace Prize-nominated NGO. During a sabbatical in 2008, Scharf served as Special Assistant to the Prosecutor of the Cambodia Genocide Tribunal. During the elder Bush and Clinton Administrations, Scharf served in the Office of the Legal Adviser of the U.S. Department of State, where he held the positions of Attorney-Adviser for Law Enforcement and Intelligence, Attorney-Adviser for United Nations Affairs, and delegate to the United Nations Human Rights Commission. A graduate of Duke University School of Law (Order of the Coif and High Honors), and judicial clerk to Judge Gerald Bard Tjoflat on the Eleventh Circuit Federal Court of Appeals, Scharf is the author of over 100 scholarly articles and 18 books, including "The International Criminal Tribunal for Rwanda" which was awarded the American Society of International Law's Certificate of Merit for outstanding book in 1999, and "Enemy of the State: The Trial and Execution of Saddam Hussein," which won the International Association of Penal Law's book of the year award for 2009. His last three books have been published by Cambridge University Press. A past recipient of the Case Western Reserve University School of Law Alumni Association's "Distinguished Teacher Award" and Ohio Magazine's "Excellence in Education Award," Scharf continues to teach International Law and was ranked as 17th most cited author in the field since 2010 by the Lieter study, issued in June 2016. 
Lisa Scott 
Founder, and owner, and attorney of Scott Global Migration Law Group, has just celebrated her 30 year anniversary of practicing immigration and nationality law. In those three decades she has cultivated her expertise across all variety of immigration cases from employment-based cases for multinational corporations to immigrant petitions for individuals and more. 

As the first member of her family to be born in the United States, Lisa was raised by her working class grandparents. She attended Vassar College through scholarships and grants and received her law degree from Case Western University School of Law. Lisa worked under the tutelage of Austin T. Fragomen of Fragomen, Del Rey & Bernsen, which set the stage for her career in immigration law. 

Lisa is among the 5% of women lawyers included in the Inaugural edition of Martindale-Hubbell® Bar Register of Preeminent Women Lawyers™. This register utilizes a rigorous peer rating system and is given only to those lawyers who demonstrate the highest legal and ethical standards. Lisa has been selected by Attorney General Janet Reno to serve as an Immigration Judge in the Executive Office for Immigration Review. Lisa has again been included in the prestigious and international compilation of noted experts in her field. For three years in a row, Lisa has been included in Who's Who Legal: Corporate Immigration, a listing of 639 immigration lawyers around the world noted for their legal excellence in the field of immigration law. 

As a long-standing member of the American Immigration Lawyers Association (AILA), Lisa has served as an elected Chair of the Greater Chicago Chapter along with several other leadership roles. In addition, she was an elected Chair of the Immigration and Nationality Section of the Chicago Bar Association. Solicited for her expertise in all aspects of immigration law, Lisa has appeared on such local television shows as Chicago Tonight and the Law Channel and has been interviewed by National Public Radio, the Chicago Tribune, and other media outlets. 
Milena Sterio 
Earned her law degree, magna cum laude, from Cornell Law School in 2002. At Cornell, she was Order of the Coif, general editor of the Cornell International Law Journal and a member of Phi Beta Kappa. In 2003, she earned a master's degree, cum laude, in Private International Law from the University Paris I-Pantheon-Sorbonne in 2002, she earned a Maitrise en droit franco-americain cum laude, also from the Sorbonne. Her undergraduate degree, summa cum laude, in Political Science and French Literature is from Rutgers College, New Brunswick, New Jersey. Before joining the Cleveland-Marshall faculty, she was an associate in the New York City firm of Cleary, Gottlieb, Steen & Hamilton and an Adjunct Law Professor at Cornell, where she taught in the International War Crimes Clinic. Her research interests are in the field of international law, international criminal law, international human rights, law of the seas, and in particular maritime piracy, as well as private international law. She has published in the American University Law Review, the Connecticut International Law Journal, the Fordham International Law Journal, the Cardozo Journal of International and Comparative Law, the Denver Journal of International Law and Policy, the Florida Journal of International Law, and the UC Davis of International Law and Policy. In her capacity as expert on maritime piracy law, she has participated in the meetings of the United Nations Contact Group on Piracy off the Coast of Somalia, and has been a member of the Piracy Expert Group, an academic think tank functioning within the auspices of the Public International Law and Policy Group. Professor Sterio is one of six permanent editors of the prestigious IntLawGrrls blog. In the spring 2013, Professor Sterio was a Fulbright Scholar in Baku, Azerbaijan, at Baku State University. 
Paul R. Williams 
Holds the Rebecca I. Grazier Professorship in Law and International Relations at American University. Professor Williams teaches at the School of International Service and the Washington College of Law and also directs the joint JD/MA program in International Relations. Professor Williams is co-founder of the Public International Law & Policy Group (PILPG), a non-profit group, which provides pro bono legal assistance to states and governments involved in peace negotiations, post-conflict constitution drafting, and war crimes prosecutions. 

Over the course of his legal practice, Professor Williams has assisted over two dozen peace negotiations and post conflict constitutions. Professor Williams has advised governments across Europe, Asia, as well as North and Sub-Saharan Africa on state recognition, self-determination and state succession issues, and on drafting and implementation of post-conflict constitutions. He is a leading scholar on peace negotiations and post-conflict constitutions, and a highly sought-after international law and policy analyst, being interviewed on over 500 occasions by major media outlets including The New York Times, U.S. News and World Report, BBC, and CNN. Professor Williams has authored five books on a variety of topics such as international human rights, international environmental law and international norms of justice he has also written over three dozen articles on a wide variety of public international law topics. Additionally, Professor Williams has testified before congressional committees concerning peace strategy in Kosovo, and holding war criminals accountable. 

Prior to his arrival at American University, Professor Williams spent time as a Senior Associate with the Carnegie Endowment for International Peace, and as a Fulbright Research Scholar at the University of Cambridge. Professor Williams also served as an Attorney-adviser for European and Canadian affairs at the U.S. Department of State, Office of the Legal Adviser. 
David Zaring 
His scholarship addresses administrative and regulatory law from an international perspective. Professor Zaring comes to Wharton from the Washington & Lee University School of Law. At Washington & Lee, he was an assistant professor and Alumni Faculty Fellow from 2005 to 2007. He had previously served as Acting Assistant Professor in the Lawyering Program at New York University School of Law from 2002 to 2005, and as a visiting professor at Vanderbilt Law School in the fall of 2007. After graduating magna cum laude from Harvard Law School, Professor Zaring clerked for Chief Judge William Matthew Byrne Jr. of the U.S. District Court for the Central District of California and then for Judge Judith Rogers on the US. Court of Appeals for the D.C. Circuit. He served as a trial attorney for the U.S. Department of Justice in the Federal Programs Branch of the Civil Division and as a special assistant to the General Counsel in the U.S. Department of Housing and Urban Development before entering the academy. 
Continuing Legal Education Readings
Agenda
Time
Topic
8:30 a.m.
Welcome

Michael Scharf, Co-Dean of Case Western Reserve University School of Law

8:45 - 9:30 a.m.
Morning Keynote

John B. Bellinger III, Partner at Arnold & Porter, former Legal Adviser of the U.S. State Department

9:45 - 11 a.m.
Panel 1: "Financial Integrity and Foreign Entanglements"

Chair: Prof. Michael Benza, Case Western Reserve University School of Law

Hon. Sue Eckert, former Assistant Secretary of Commerce for sanctions and now a fellow at the Center for a New American Security

Prof. Richard Gordon, Director of the Institute for Financial Integrity, Case Western Reserve University School of Law

Prof. David Zaring, Legal Studies & Business Ethics Department, Wharton, U. of Pennsylvania

11:15 a.m. - 12:30 p.m.
Panel 2: "Withdrawal from Treaties and Accords"

Chair: Prof Juscelino Colares, Schott-van den Eynden Professor of Business Law, Case Western Reserve University School of Law

Attorney Richard Cunningham, Senior International Trade Partner at Steptoe & Johnson LLP

Attorney Laurence Herman, Herman & Associates, Toronto, former head of the Legal Bureau of the Canadian Department of External Affairs' Economic and Treaty Law Section

Prof. Jamil Jaffer, Director of the National Security Law & Policy Program at the Antonin Scalia Law School at George Mason University

Prof. Eugene Kontorovich, Northwestern Pritzker School of Law

12:45 - 1:30 p.m.
Lunch Speech

Elisa Massimino, Senior Fellow, Carr Center for Human Rights Policy, Harvard Kennedy School of Government

1:45 - 3:30 p.m.
Panel 3: "Immigration and Human Rights."

Chair: Prof. Avi Cover, Director of the Institute for Global Security Law and Policy, Case Western Reserve University School of Law

Prof. Josh Blackman, South Texas College of Law

Attorney Aleksandar Cuic, Partner at Robert Brown Immigration Law and Adjunct Professor at Case Western Reserve University School of Law

Attorney David Leopold, Chair, Immigration Practice Group, Ulmer & Berne, past President of the American Immigration Lawyers Assoc.

Attorney Lisa Scott, President of Scott Global Migration Law Group in Chicago and Adjunct Professor at Case Western Reserve University School of Law

3:45 - 5 p.m.
Panel 4: "A Roundtable on Use of Force and Rogue States"

Chair: Professor James Johnson, Director of the Henry King Jr. War Crimes Research Office, Case Western Reserve University School of Law

Ambassador Todd Buchwald, Tom A. Bernstein Genocide Prevention Fellow, U.S. Holocaust Museum, former U.S. Ambassador and Special Coordinator for the Department of State's Office of Global Criminal Justice

Dean Michael Scharf, Joseph C. Hostetler—BakerHostetler Professor of Law, Case Western Reserve University School of Law

Associate Dean Milena Sterio, Professor of Law & Associate Dean for Academic Enrichment, Cleveland-Marshall College of Law

Dr. Paul Williams, President of the Public International Law & Policy Group and Rebecca Grazier Professor of Law and International Relations, Washington University

5 p.m.
Closing

Prof. Avidan Cover, Chair of the Conference Program Committee
Event Location
Moot Courtroom (A59)
11075 East Blvd.
Cleveland, Ohio 44106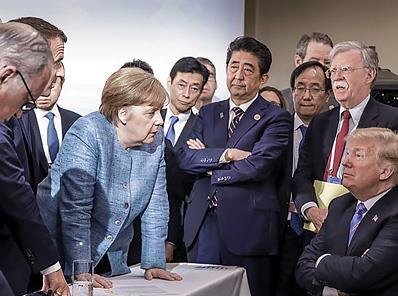 John Bellinger
Partner Arnold and Porter
Michael Benza
Senior Instructor, CWRU School of Law
Josh Blackman
Professor of Law, South Texas College of Law Houston
Todd F. Buchwald
Special Coordinator for the State Department's Office of Global Criminal Justice
Juscelino F. Colares
Schott-van den Eynden chair in Business Law and Associate Director of the Frederick K. Cox International Law Center, CWRU School of Law
Avidan Y. Cover
Associate Professor, CWRU School of Law, and Director of the Institute for Global Security Law & Policy
Aleksandar Cuic
Partner
Richard Cunningham, Partner, Steptoe & Johnson LLP
The Honorable Sue E. Eckert
Adjunct Senior Fellow at the Center for a New American Security
Richard Gordon
CWRU School of Law, Director, Financial Integrity Institute
Lawrence L. Herman, Lawrence L. Herman
Jamil N. Jaffer
Founder, National Security Institute
James C. Johnson
Adjunct Professor, CWRU School of Law
Eugene Kontorovich
Professor, Northwestern University School of Law
David Leopold
Partner, Ulmer
Elisa Massimino
President and CEO, Human Rights First
Michael Scharf
Dean, CWRU School of Law
Lisa Scott
Founder, Scott Global Migration Law Group
Milena Sterio
Professor
Paul R. Williams
Law Professor, American University
David Zaring
Professor
THIS LECTURE
Online registration available or register at the door