Investing for Social Impact in the 21st Century
Thursday, March 7th, 2019 4:30 PM - 5:30 PM
The Norman A. Sugarman Non-Profit Lecture
Webcast Archive Content
Event Description
This lecture will explore the ways in which nonprofit organizations are investing for social impact today, and how the landscape has evolved over the past 60 years. In the 1960s and 70s, a few wealthy private foundations were making program-related investments in for-profit entities that furthered their charitable purposes.

In the 1980s, organizations began to apply negative screens to root out investments that supported apartheid in South Africa or big tobacco. In the past 20 years, organizations have been actively focusing on innovative program-related investments and other investments that both bring a return on capital and further the social good. More than just avoiding investments that support "bad" causes, nonprofit organizations seek to make investments that provide a positive impact. We will review the history and some current examples.

This lecture will unpack some of the jargon—what is a PRI, MRI, MAI, SRI, ESG, and impact investment? How are they different? This talk will also address the legal context, looking at both the state and federal rules that govern investments by nonprofit organizations.
Speaker Information
Robert A. Wexler is a Principal with the San Francisco law firm of Adler & Colvin, a firm that specializes in the representation of nonprofit organizations and their donors, with an emphasis on tax and corporate matters. His practice focuses on private foundation grant making, program related investments, representing social enterprises, and unrelated business income tax issues, in addition to the full range of other issues affecting public charities and private foundations. He received his undergraduate degree, magna cum laude, Phi Beta Kappa, from Brown University in 1982. He received his law degree from Columbia University in 1985. Mr. Wexler is a Lecturer in Law at Stanford Law School, where he teaches the Law of Nonprofit Organizations. He is a member of the Board of Directors of Benetech, a 501(c)(3) that uses technology to serve humanity.

Mr. Wexler is a contributing author to CEB's text Advising California Nonprofit Corporations, and he is a co-author of Tax Management Portfolio 489 on Social Enterprise. His most recently published articles include: "Proposed Regulations Validate Program Related Investments in the 21st Century," Journal of Taxation (August, 2012) "Using the New Hybrid Legal Forms -- Three Case Studies, Four Important questions & A Bunch of Analysis," Exempt Organization Tax Review (January, 2012) and "Effective Social Enterprise – a Menu of Legal Structures," Exempt Organization Tax Review (June, 2009). Mr. Wexler is a member of the American Bar Association, and an active participant of the Tax Section's Exempt Organization Committee, where he is the immediate past Chair for the Committee. He is also a member of the American Law Institute.
Continuing Legal Education Readings
Event Location
Moot Courtroom (A59)
11075 East Blvd.
Cleveland, Ohio 44106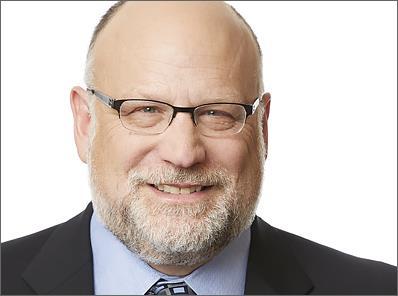 Robert A. Wexler
Principal, Adler & Colvin
This lecture
Free and open to the public
Online registration available or register at the door