Our Newest Justice: Some Thoughts on Justice Gorsuch's Debut
Wednesday, March 7th, 2018 4:30 PM - 5:30 PM
The Sumner Canary Memorial Lecture
Webcast Archive Content
Video: Our Newest Justice: Some Thoughts on Justice Gorsuch's Debut
Event Description
Few would disagree that the biggest law story of the past year was the confirmation of Tenth Circuit Judge Neil Gorsuch as Associate Justice of the Supreme Court, filling the vacancy created by the untimely death of Justice Antonin Scalia a year earlier.

Justice Gorsuch was confirmed on April 7, 2017, and took his seat three days later, just in time for the Court's final round of arguments for the term: 13 cases heard across two weeks later that month. As many Court watchers have observed, Justice Gorsuch's debut was vigorous and assertive, making an immediate mark as a prolific writer of separate opinions. On the job for not quite three months, he wrote for the Court in just one case, but he wrote separately seven times — three dissents, three concurrences, and a formal statement in the Justice Thomas tradition urging the Court to grant certiorari on a particular legal issue at its next opportunity.

What do these first opinions tell us about Justice Gorsuch's approach to his new role? Judge Sykes will offer some observations on our newest Justice's early work.
Speaker Information
Diane S. Sykes was nominated to the Seventh Circuit by President George W. Bush and confirmed by the United States Senate in June 2004. Prior to her appointment to the federal bench, Judge Sykes was a justice on the Wisconsin Supreme Court. She was appointed by Governor Tommy G. Thompson in September 1999 to fill a mid-term vacancy on the state high court and elected to a full ten-year term in a statewide election in April 2000. From 1992 to 1999, Judge Sykes served on the state trial bench in Milwaukee County she was first elected in 1992 and re-elected in 1998. From 1985 to 1992, Judge Sykes practiced law with the Milwaukee firm of Whyte & Hirschboeck, S.C., and from 1984 to 1985, was a law clerk to Federal Judge Terence T. Evans.
 
Continuing Legal Education Readings
Event Location
Moot Courtroom (A59)
11075 East Blvd.
Cleveland, Ohio 44106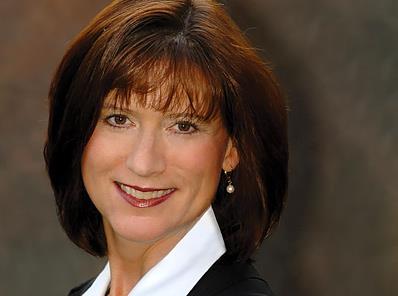 Diane S. Sykes
Circuit Judge, United States Court of Appeals for the Seventh Circuit