Regulating the Movement of Muslims: Litigating the No Fly List
Wednesday, October 11th, 2017 4:30 PM - 5:30 PM
Institute for Global Security Law and Policy
Webcast Archive Content
Video: Regulating the Movement of Muslims: Litigating the No Fly List
Event Description
These days, the movement of Muslims is a subject of intense legal controversy. The Trump Administration's attempt to categorically ban tens of millions of people from six predominantly Muslim countries is but the latest and most extreme example of attempts to regulate Muslim movement. But this new administration did not invent the idea that the movement of Muslims should be tightly regulated. Prior administrations did, and in doing so, they paved the way for some of the more draconian proposals and ideas in circulation now.

One of the earliest and most startling movement regulations is the No Fly List. Since President George W. Bush issued Executive Order HSPD-6 in 2003, this interagency program has allowed officials to prohibit people from boarding a plane that crosses US airspace. There is no judicial involvement in the listing process. The federal government simply decides–based on secret evidence measured against a bottom-of-the-barrel inclusion standard—who will be listed. Predictably, the No Fly List has triggered an avalanche of litigation.

This lecture will assert that, amidst this avalanche, the firmest constitutional grounds to challenge the No Fly List are found in the Fifth Amendment's substantive due process clause, a rather mysterious part of the Constitution in which unenumerated rights can be divined. And the analytical process of uncovering an unenumerated substantive due process right requires us to survey international agreements such of the Universal Declaration of Human Rights and the International Covenant on Civil and Political Rights. That survey, which one court has already done, unmistakably reveals a fundamental right of movement that the No Fly List regulates.
Speaker Information
Gadeir Abbas is an attorney for the Council on American-Islamic Relations' headquarters in Washington D.C. He has spearheaded major lawsuits across the country involving constitutional issues of particular concern to the American Muslim community, including the successful landmark challenge to Oklahoma's State Question 755, a voter-approved referendum that would have barred reference to Islamic religious traditions in Oklahoma's courts. Gadeir has also litigated on behalf of American Muslims surveilled by warrantless GPS tracking devices, placed on the federal government's terrorist watch lists, and prevented from building schools and mosques by discriminatory zoning laws. He has appeared on or been quoted by national and international media outlets, including the New York Times, Washington Post, Associated Press, National Public Radio, The Guardian, MSNBC, and CNN. Mr. Abbas studied philosophy at Loyola University Chicago and law at Case Western Reserve University. Prior to becoming an attorney, he taught English in Mississippi with Teach for America.
 
Continuing Legal Education Readings
Event Location
Moot Courtroom (A59)
11075 East Blvd.
Cleveland, Ohio 44106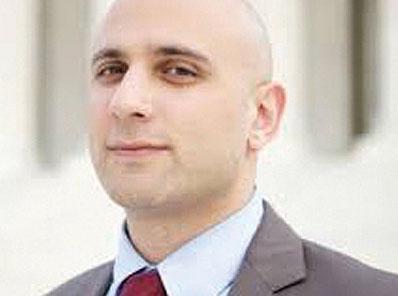 Gadeir Abbas
Staff Attorney, Council on American-Islamic Relations