Sports Law: Keeping An Athlete's Career From Going Up In Smoke
Tuesday, September 19th, 2017 12:00 PM - 1:00 PM
Spangenberg Center for Law, Technology & the Arts
Webcast Archive Content
Event Description
Sports law encompasses more than being a player agent or in-house counsel for a professional team.  Athletes and teams have a wide array of legal needs.  The legalization of marijuana throughout the country is impacting the various sports leagues in significant ways.  Athletes need representation relative to drug and alcohol related discipline.  So too do teams need help handling player drug and alcohol issues.  Additionally, players may need legal assistance with criminal matters, pre-nuptial agreements, real estate transactions, and business deals.  This lecture will focus on these and other issues related to non-traditional sports law careers.
Speaker Information
Stephen Zashin
founded the Employment and Labor Groups at Zashin & Rich. Stephen counsels national publicly traded, private sector, and public sector employers concerning labor and employment matters. He regularly provides counsel to professional sports teams with respect to labor and employment matters and represents clients in sports and entertainment industries. Stephen was selected as an Ohio Super Lawyers "Rising Star" for the years 2005 - 2009 and named as a Super Lawyer every year since 2010. Euromoney Legal Media Group has named Stephen as one of the top labor and employment attorneys in the United States, and he also is named in the elite lawyers rating guide "Best Lawyers in America." Stephen is a graduate of University School. He graduated cum laude from the University of Pennsylvania, The Wharton School of Business. He earned his law degree from Case Western Reserve University School of Law, where he was a member of the Law Review. He also earned his the Weatherhead School of Management, Case Western Reserve University, where he received the Dean's Academic Achievement Award.  
Event Location
Moot Courtroom (A59)
11075 East Blvd.
Cleveland, Ohio 44106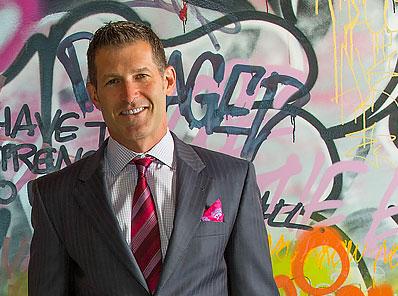 Stephen Zashin
Co-Managing Partner of Zashin & Rich Co., L.P.A.
THIS LECTURE
Free and open to the public
Online registration available or register at the door