Surveying the Patent Eligibility Landscape: Insights into the Current State of 35 U.S.C. 101
Friday, April 12th, 2019 9:00 AM - 12:45 PM
Sponsor: The Spangenberg Center for Law, Technology and the Arts Conference
Co-Sponsored by the CWRU Student Intellectual Property Law Association, Tarolli, Sundheim, Covell & Tummino LLP - Intellectual Property Law, CWRU Graduate Student Council and Women in Technology Law
Webcast Archive Content
Video: Surveying the Patent Eligibility Landscape: Insights into Current State of 35 U.S.C. 101 - Part 1 -- Surveying the Patent Eligibility Landscape: Insights into Current State of 35 U.S.C. 101 - Part 2
Video: Surveying the Patent Eligibility Landscape: Insights into Current State of 35 U.S.C. 101 - Part 2
Event Description
In 2012, the Supreme Court issued its opinion in Mayo Collaborative Services v. Prometheus Laboratories, Inc, a decision many in the patent community hoped would clarify how to analyze patent eligibility. Instead, the Mayo decision set the groundwork for the Court's development of the Alice/Mayo two-step patent eligibility test. Rather than provide clarity to what inventions are patent eligibility, the Alice/Mayo test has proved to unworkable and resulted in significant uncertainty in biotechnology, diagnostics, and software patents. The two-step approach to patent eligibility has resulted in a dramatic increase in the number of patents being rejected and invalidated under § 101. Despite recent cases and USPTO guidance, uncertainty still surrounds what inventions are patent eligible and if a patent will survive an eligibility challenge. Leading practitioners in patent prosecution and litigation will discuss the recent developments in patent eligibility as well as what the developments mean in regards to drafting and prosecuting patents and how to survive eligibility challenges.
Speaker Information
Meredith Addy is recognized as one of the country's leading IP litigators. She has been featured in Law360 as a Female Powerbroker, was named one of the most influential women in IP law, and has been inducted into the Law Bulletin Publishing Company's 40 Under Forty Hall of Fame, a list of the 40 most recognized lawyers nominated for 40 under 40 in its history. Ms. Addy has handled hundreds of litigations in the U.S. District Courts, at the Patent Trial and Appeal Board, and before the U.S. Court of Appeals for the Federal Circuit. She has also testified before the U.S. Congress to address issues relating to the state of patent law and the Federal Circuit. Ms. Addy holds a B.S. in Electrical Engineering from Rice University, a J.D. from the University of Georgia School of Law, and an MBA from the University of Chicago. She has held leadership positions at several AmLaw 100 firms and also clerked for the Honorable Paul R. Michel at the U.S. Court of Appeals for the Federal Circuit.

Susan Gerber holds a B.S. in Natural Science, and a J.D. from the University of Akron. She clerked for Judge Alice M. Batchelder on the United States Court of Appeals, Sixth Circuit. Ms. Gerber focuses on patent infringement litigation and appeals. She has significant experience in a multiple facets of patent infringement litigation. She has coauthored numerous publications regarding patent litigation, including a recent two-part article on the uncertainty life science patents face after the Alice decision. Ms. Gerber has also served as an adjunct professor at the University of Akron School of Law instructing first-year students in writing appellate briefs, preparing and presenting oral appellate arguments, and writing research memoranda.

Michelle K. Holoubek holds a B.S. in Physics from Louisiana State University and a J.D. from George Mason University School of Law. She specializes in software, digital healthcare, bioinformatics, and optical technologies. Patent-eligible subject matter is Ms. Holoubek's area of expertise. She has handled hundreds of software and business method applications at the PTO. Ms. Holoubek has prepared and prosecuted patents to develop portfolios for startups and Fortune 100 companies alike. Additionally, Ms. Holoubek is a contributing author of Patent Office Litigation, Second Edition, published in 2017.

Jeremiah Frueauf holds a B.S. in Chemistry/Biochemistry from Ohio University, a M.S. in Biochemistry from Michigan State University, and a J.D. from Georgetown University Law Center. His graduate work at Michigan State focused on analysis of the structure/function relationships of the enzymes involved in starch and glycogen biosynthesis. Mr. Frueauf counsels domestic and international clients on patent procurement and protection of complex worldwide patent portfolios. He counsels clients across the life sciences spectrum, from small and large molecule development, to bio-based products for the bioeconomy, to personalized medicen, molecular diagnostics, and biosensors. Mr. Frueauf has extensive experience advising clients on patentability issues. He is also a contributing author of Patent Office Litigation.

Craig A. Nard is the Galen J. Roush Professor of Law and the Director of the Spangenberg Center for Law, Technology & the Arts. He is also a Senior Lecturer at the World Intellectual Property Organization Academy at the University of Torino, Italy, and Principal Advisor to the Center for Studies and Research in Intellectual Property in Calcutta, India.

Nard practiced intellectual property law in Dallas, Texas prior to becoming the Julius Silver Fellow in Law, Science, and Technology at Columbia University School of Law. After his fellowship, he clerked on the United States Court of Appeals for the Federal Circuit in Washington, D.C. for the Honorable Helen W. Nies, and then the Honorable Giles S. Rich. Nard has published in various law reviews, including the Northwestern Law Review, Georgetown Law Journal, Minnesota Law Review, Illinois Law Review, Boston University Law Review, Indiana Law Journal, Harvard Journal of Law & Technology, Review of Law & Economics, William & Mary Law Review and the Wake Forest Law Review. He is also the author of the patent law casebook, The Law of Patents (Aspen Publishers 3d Ed. 2014), and The Law of Intellectual Property (Aspen Publishing - 4th Ed. (2014) (with Madison and McKenna).

In 2014-15, Nard was voted "Professor of the Year" by the First-Year law school class. This award is given to those professors who best contributed to the first year law school learning experience.

Nard served as member of the Northern District of California Advisory Committee on Model Patent Jury Instructions appointed by the Honorable Ronald M. Whyte of the Northern District of California. He is licensed to practice before the Patent and Trademark Office and is a member of the Texas bar.
Continuing Legal Education Readings
Agenda
Time
Topic
8:15 am – 9:00 am
Check-In and breakfast

Pastries, fruit, coffee

9:00 am – 9:15 am

Opening remarks
9:15 am – 10:15 am

Historical background on 101

Craig A. Nard, Galen J. Roush Professor of Law and the Director of the Spangenberg Center for Law, Technology & the Arts

Courts have recognized judicial exceptions to patent eligibility since the 1800s. These judicial exceptions include laws of nature, natural phenomena, mental steps, and mathematical algorithms. Courts have struggled, however, with determining what is a patent-eligible invention and what is an unpatentable principle since the beginning of the patent system. This struggle has led to conflicting approaches in analyzing patent eligibility. This section will trace the historical treatment of patent eligibility as well as the development of the current patent eligibility test, the Alice/Mayo two-step.

10:15 am – 11:15 am

Keynote Speech

Meredith Addy,, JD, LLM, MBA, BSEE – Partner at AddyHart P.C.

Susan Gerber, Counsel at Jones Day – Cleveland

This panel will analyze the recent judicial treatment of patent eligibility. Discussion will focus on recent cases such as Thales Visionix, Vanda, Athena v. Mayo and others. Panelists will discuss how these cases impact how patent eligibility is analyzed as well as litigation strategies for surviving a patent eligibility challenge in litigation.

11:15 am – 11:30 am

Break
11:30 am – 12:30 pm
Keynote Speech

Jeremiah Frueauf, Director at Sterne Kessler Goldstein & Fox

Michelle K. Holoubek, Director at Sterne Kessler Goldstein & Fox

This panel will analyze how recent cases and USPTO guidance have impacted patent prosecution. Discussion will focus on how to draft a patent to avoid patent eligibility rejections and how to overcome patent eligibility rejections during prosecution.

12:30 pm – 12:45 pm
Closing Remarks
12:45 pm – 2:00 pm
Lunch and networking
Event Location
Moot Courtroom (A59)
11075 East Blvd.
Cleveland, Ohio 44106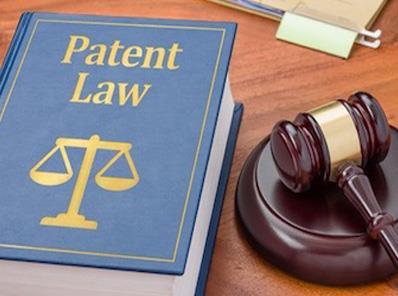 Meredith Addy
JD, LLM, MBA, BSEE – Partner at AddyHart P.C.
Susan Gerber
Counsel at Jones Day – Cleveland
Michelle K. Holoubek
Director at Sterne Kessler Goldstein & Fox
Jeremiah Frueauf
Director at Sterne Kessler Goldstein & Fox
Craig Allen Nard
Galen J. Roush Professor of Law and the Director of the Spangenberg Center for Law, Technology & the Arts
This lecture
Free and open to the public
Online registration available or register at the door