Tacking into the Wind: Achieving Justice for Mass Atrocities in Difficult Times
Wednesday, February 27th, 2019 4:30 PM - 5:30 PM
Institute for Global Security Law and Policy
Webcast Archive Content
Event Description
The "third wave" of international justice comes when victims and their advocates, armed with the information developed by UN mechanisms and NGO-led documentation programs, work with litigators and national investigation and prosecution authorities in third countries to use the legal tools developed at international and domestic courts to prosecute perpetrators of atrocity crimes over which the third countries have recognized bases for jurisdiction.

This lecture examines how the "third wave" serves as a mechanism to sail into the global headwinds that are currently pushing against international justice and human rights.
Speaker Information 
Stephen Rapp is a Distinguished Fellow at the United States Holocaust Memorial Museum's Center for Prevention of Genocide. He also serves as Chair of the Commission for International Justice & Accountability (CIJA) that has collected and analyzed more than 750,000 pages of documentation from Syria and Iraq.

From 2009 to 2015, he was Ambassador-at-Large heading the Office of Global Criminal Justice in the US State Department. In that position he coordinated US Government support to international criminal tribunals, including the International Criminal Court, as well as to hybrid and national courts responsible for prosecuting persons charged with genocide, war crimes, and crimes against humanity.

Rapp was Prosecutor of the Special Court for Sierra Leone from 2007 to 2009 where he led the prosecution of former Liberian President Charles Taylor. From 2001 to 2007, he served as Senior Trial Attorney and Chief of Prosecutions at the International Criminal Tribunal for Rwanda, where he headed the trial team that achieved the first convictions in history of leaders of the mass media for the crime of direct and public incitement to commit genocide. Before becoming an international prosecutor, he was the United States Attorney for the N. District of Iowa from 1993 to 2001.
Continuing Legal Education Readings
Event Location
Moot Courtroom (A59)
11075 East Blvd.
Cleveland, Ohio 44106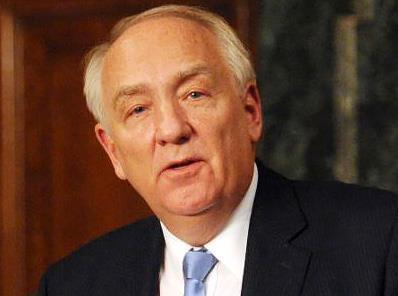 Stephen Rapp
Distinguished Fellow at the United States Holocaust Memorial Museum's Center for Prevention of Genocide
This lecture
Free and open to the public
Online registration available or register at the door