Trump, Contraception, and the ACA
Monday, November 13th, 2017 12:00 PM - 1:00 PM
The Elena and Miles Zaremski Law-Medicine Forum
Webcast Archive Content
Video: Trump, Contraception, and the ACA
Event Description
Please note, the following lecture will not be for CLE credit. However, members of the public are still invited to attend.

Where do things stand with respect to coverage for contraceptives under the Affordable Care Act? And how did we get here? Professor Hill will give an overview of the legislative and litigation developments pertaining to contraceptive coverage from the late 1990s to today and discuss what we might expect moving forward.

This conference will be applicable to attorneys working in health law, women's rights and the insurance industry.
Speaker Information
B. Jessie Hill Associate Dean for Academic Affairs and Judge Ben C. Green Professor of Law joined the faculty in 2003 after practicing First Amendment and Civil Rights Law with the firm Berkman, Gordon, Murray and DeVan in Cleveland. Before entering private practice, Hill worked at the Reproductive Freedom Project of the national ACLU office in New York, litigating challenges to state-law restrictions on reproductive rights. She also served as law clerk to the Honorable Karen Nelson Moore of the United States Court of Appeals for the Sixth Circuit. Hill's teaching focuses on constitutional law, federal civil procedure, civil rights, reproductive rights, and law and religion. Her scholarship has been published in the Michigan Law Review and the Texas Law Review, among others.
Continuing Legal Education Readings
Event Location
Moot Courtroom (A59)
11075 East Blvd.
Cleveland, Ohio 44106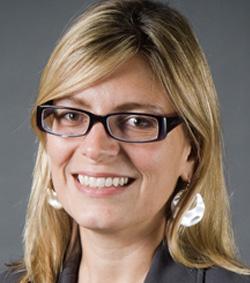 B. Jessie Hill
Associate Dean for Academic Affairs and Judge Ben C. Green Professor of Law,
Case Western Reserve University