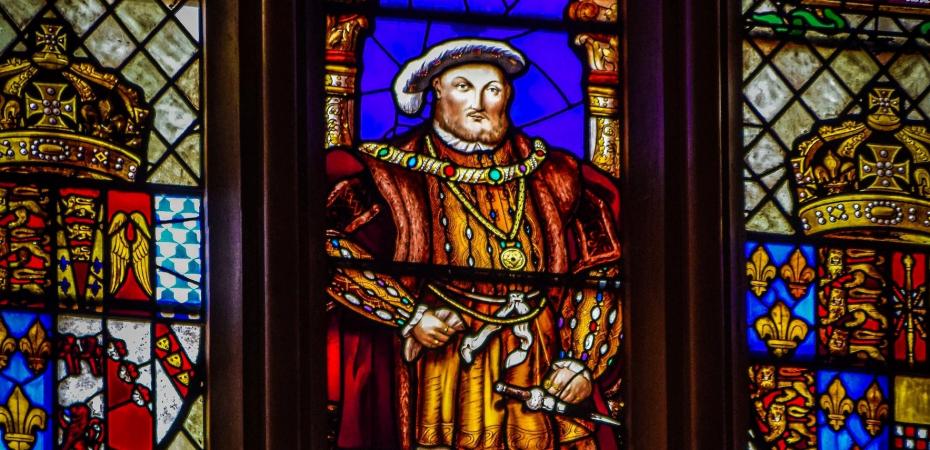 These programs offered by Siegal Lifelong Learning are designed to complement:
The Tudors: Art and Majesty in Renaissance England
on display at the Cleveland Museum of Art through May 14
REMOTE COURSE
PASSION, MURDER AND MAJESTY: HENRY VIII AND THE 8 TUDOR QUEENS
Betty Zak, Instructor of Lifelong Learning
Tuesdays, April 11–May 2 | 10–11:30 a.m. ET
Delve into the reality and psyche of Henry VIII and the brave women who tempted both the ire of the King, and fate, for the title of Queen. Discover how history has painted them; then view them through 21st-century eyes. Did some "fail" because they wanted more than the
Tudor life or were ahead of their time while another, like Elizabeth I, succeeded? Be intrigued by their adventures and how they have been immortalized in the art they left behind.
Read: The Private Lives of the Tudors: Uncovering the Secrets of Britain's Greatest Dynasty, Tracy Borman
Member Price: $70 | Nonmember Price: $85
This course is offered with the generous support of the Association for Continuing Education.

IN-PERSON LECTURE
READING AND WRITING IN THE PRIVATE SPHERE OF TUDOR HOUSES
Barbara Burgess-Van Aken, Lecturer, Department of English, CWRU
Thursday, April 13 | 11 a.m.–12:30 p.m. ET
Tudor houses like Wolf Hall were so spacious in part to accommodate a steady flow of guests – fellow aristocrats who had much leisure in their lives. But without electronic media, what did they do for entertainment? In short, they read, and they wrote, and then shared it with each other. In the protection of this private sphere (unlike in the public sphere), women often participated in these intellectual exchanges as robustly as men. This lecture will explore examples of the many modes of literary production in aristocratic Tudor households including poetry, romances, dialogues, closet drama, and manuscript circles with a special emphasis on women's contributions.
Member Price: $0 | Nonmember Price: $5
Landmark Centre Building – Beachwood

IN-PERSON LECTURE
MUSIC AND MAJESTY IN TUDOR ENGLAND
David J. Rothenberg, Professor and Chair, Department of Music, CWRU
Friday, April 14 | 11 a.m.–12:30 p.m. ET
During the reigns of the Tudor monarchs (1485-1603), England saw enormous changes in its musical landscape, which mirrored changes in English culture and politics more broadly. As the Tudors increasingly broke from the influence of the Catholic Church, they supported native English musicians like Thomas Tallis (c1505–1585), William Byrd (c1540–1623), and John Dowland (1563–1626), who cultivated distinctively
English musical style, but they also imported music and musicians from abroad, especially from Italy – the diverse group of Italian musicians included, surprisingly, some Jewish instrumentalists. These developments in Tudor music will be explored through discussion of choral works in both Latin (for the Catholic Church) and English (for the newly founded Anglican Church), secular ayres (songs) and madrigals, and compositions for diverse instruments including the viol (viola da gamba), virginal (harpsichord), and lute.
Member Price: $0 | Nonmember Price: $5
Landmark Centre Building – Beachwood

REMOTE COURSE
HILARY MANTEL'S WOLF HALL
Monica Miller, Assistant Professor, Middle Georgia State University
Mondays, April 17–May 22 | 2–3:30 p.m. ET
In this course, we'll immerse ourselves in Tudor England through Hilary Mantel's award-winning novel Wolf Hall. We'll read the novel both for its illumination of the intrigue of Henry VIII's court as well as its literary value as a work of historical fiction. Class discussions will be supplemented by historical, literary, and art history information.
Read: Wolf Hall, Hilary Mantel
Member Price: $105 | Nonmember Price: $130